God of War on PC delivers nearly everything we'd hoped for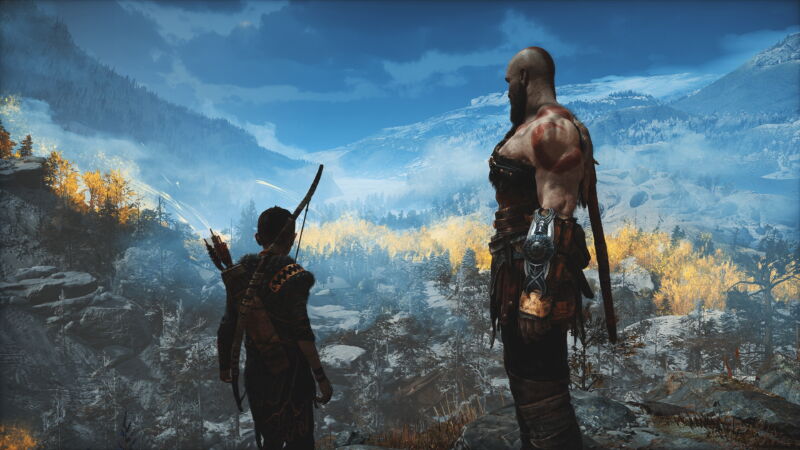 While headlines have suggested that Sony's PlayStation division is more invested in the PC gaming space than ever before, its track record of releases thus far has been a bit shaky, even if the future looks promising. Sony's combined PC-porting studios stumbled in mid-2020 with Horizon: Zero Dawn, although the company eventually massaged that game into decent shape months later. Meanwhile, Days Gone arrived in 2021 with a solid number of PC-specific bells and whistles. That's only two bona fide PlayStation "hits" on PC thus far, leaving plenty of popular series missing.
Sony continues its PC-porting streak in 2022 by announcing two more titles. The first, 2018's God of War reboot, is emblematic of the company's PS4-game-porting aspirations. (Uncharted: Legacy of Thieves Collection, coming later this year, is the second.) Sony Santa Monica provided preview code for God of War's PC port a full four weeks before the game's $49.99 launch this Friday on Steam, the Epic Games Store, Humble, and other PC gaming storefronts. Based on what I've tested thus far, that level of confidence is warranted.
Tiding PC players over before the non-PC Ragnarök
Before digging into God of War's PC specifics (and my recommendations for settings and toggles), let's recap why I care about a port of a four-year-old PS4 game. When the God of War reboot arrived in 2018, the series' original run had accumulated a mix of baggage and fatigue that cooled my initial expectations. It didn't take long for Sony Santa Monica's gorgeous, massive, emotional adventure to change my tune, and the game finished third on Ars' 2018 best-of list.
This post has been read 17 times!