Garmin's latest fitness tracker meets stiff competition with an empty bag of tricks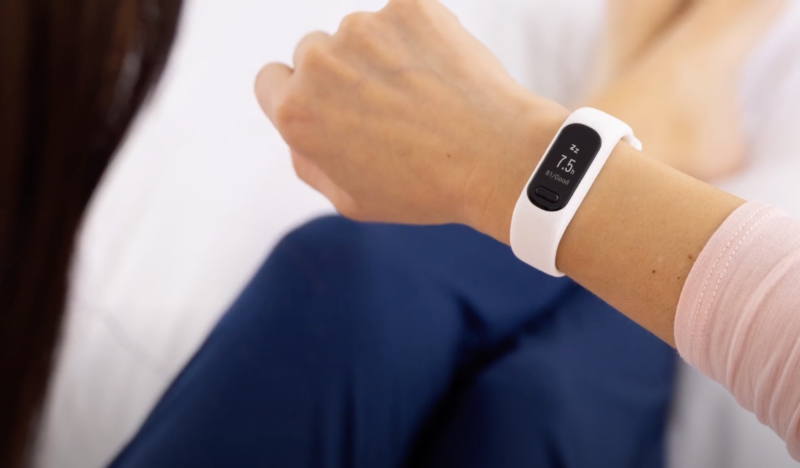 Garmin has just released its latest fitness tracker, the Vívosmart 5, a wearable made to cover the basics of sleep and activity tracking and deliver phone notifications. It replaces the now 4-year-old vívosmart 4. But in four years' time, the new tracker hasn't evolved much from the last version, while competition like Fitbit's Charge 5 has made significant leaps.
When Garmin released the Vívosmart 4 in 2018, it had advantages like a then-rare blood oxygen sensor and Garmin's typical suite of in-depth health metrics that surpassed most competitors. Now, Fitbit's equally priced Charge 5 fitness tracker has blood oxygen sensors, too, as well as electrodermal sensors (for stress measuring), GPS, and the ability to take ECG readings—all things the new Vívosmart 5 lacks.
I spent a weekend sleeping, working out, and tracking my body's vitals with the Vívosmart 5 before its official launch to get a quick look at the device and get an idea of whether Garmin's in-depth data and proprietary metrics could still make this a worthwhile buy. As it is a pre-release model, there were some known bugs but nothing that would prevent us from getting a clear picture of its capabilities.
This post has been read 24 times!