Free next-gen Quake upgrade brings 4K gibs at 120 fps to PS5 and Xbox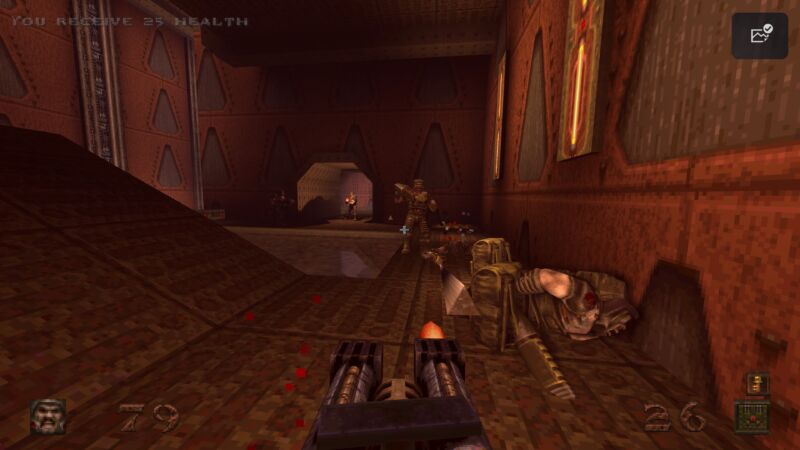 If you bought Bethesda's recently released Quake remaster for Sony or Microsoft's platforms, today's your lucky day—the publisher just released a next-gen upgrade that adds 4K resolution at up to 120 fps, and the upgrade is free.
Announced Tuesday on Bethesda's blog, id Software's classic first-person shooter is now available for PS5 and Xbox Series X/S to owners of the game on PS4 or Xbox One, following the game's surprise release at QuakeCon in August. At the time, the remaster shadow-dropped for Sony and Microsoft's last-gen consoles, Nintendo Switch, and PC; next-gen versions were announced as coming in the future, but no release date was given.
No matter the platform, this is a quality remaster with a range of improvements, including cross-play and bot support for multiplayer, the original single-player campaign and its expansions, and toggles for visual perks such as antialiasing, ambient occlusion, and upgraded gun models.
This post has been read 8 times!