Formula E's new electric race car is lighter, more powerful, more nimble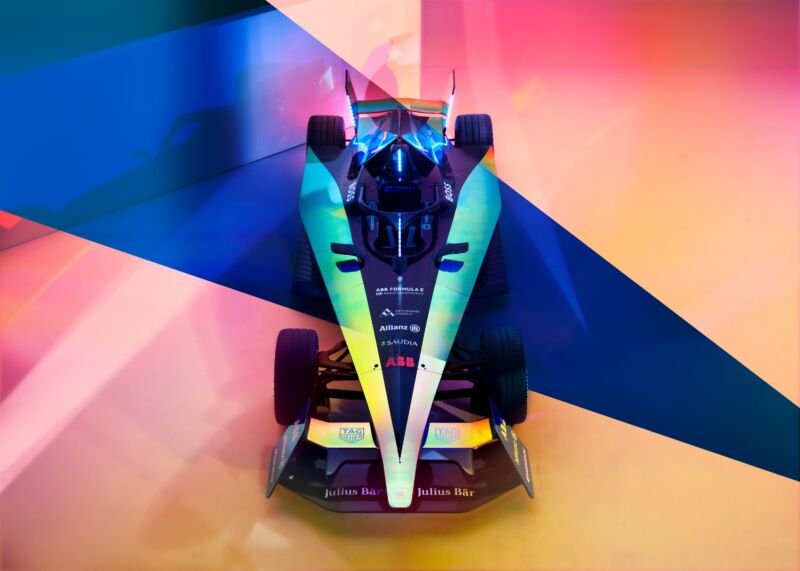 On Thursday, ahead of this weekend's Monaco E-Prix, Formula E finally unveiled its next electric race car. It's called the Gen3 car because it's the third generation to be used by the series, and will be introduced at the start of next season.
Much of the reaction online has been about the car's unconventional looks, at least in terms of what people expect race cars to look like. But then people reacted that way about the Gen2 vehicle as well. The new bodywork is more sustainable than before, with linen and some recycled carbon fiber (from retired Gen2 cars), which Formula E says will reduce the carbon footprint of the Gen3 car by 10 percent.
The new Formula E car is smaller than the previous version, with a narrower track and shorter wheelbase. It's also gone on a diet, cutting the car's mass from Gen2's 903 kg to 760 kg, which is just lighter than a current F1 car, for context. Gen3's weight reduction is coupled with a significant power increase: from 250 kW (335 hp) to 350 kW (469 hp), deployed to the rear wheels. With a top speed of 200 mph (320 km/h), we expect lap times to be significantly faster than before.
This post has been read 14 times!