Ford will build 150,000 F-150 Lightnings per year due to demand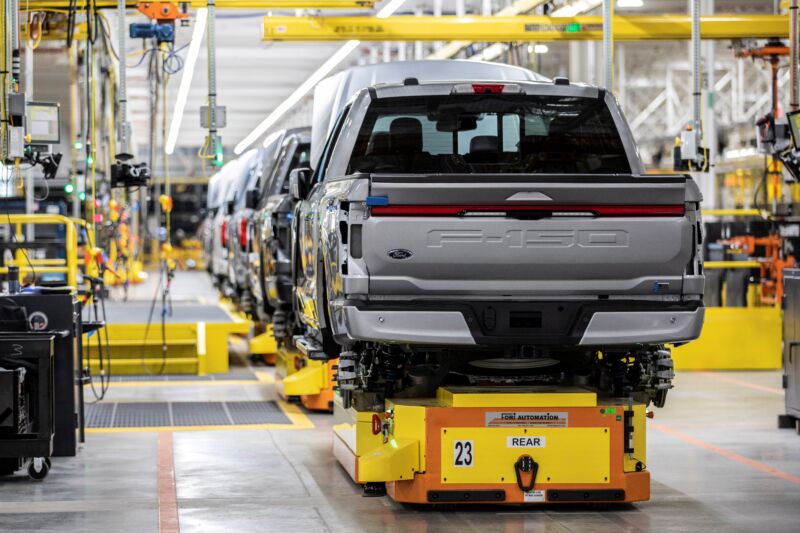 Even without having driven it yet, I feel confident in proclaiming this year's Ford F-150 Lightning one of the most important new vehicles of 2022. It's the first battery electric variant of the automaker's best-selling—and its most quintessentially American—machine, and even before the first trucks reach customers later this year it seems clear Ford has a hit on its hands.
In response to nearly 200,000 reservations on its books, the Blue Oval has decided to increase annual production of the F-150 Lightning. It's nearly doubling the original production plan at the Rouge Electric Vehicle Center in Dearborn, Michigan and will churn out 150,000 Lightnings a year to meet demand.
A stripped-out F-150 Lightning Pro, aimed at the commercial market, starts at $39,974 for the version with the standard battery pack and 230 miles (370 km) of range, or $49,974 for the 300-mile (482 km) extended-range Lightning Pro.
This post has been read 14 times!