For the first time ever, more people watched streaming TV than cable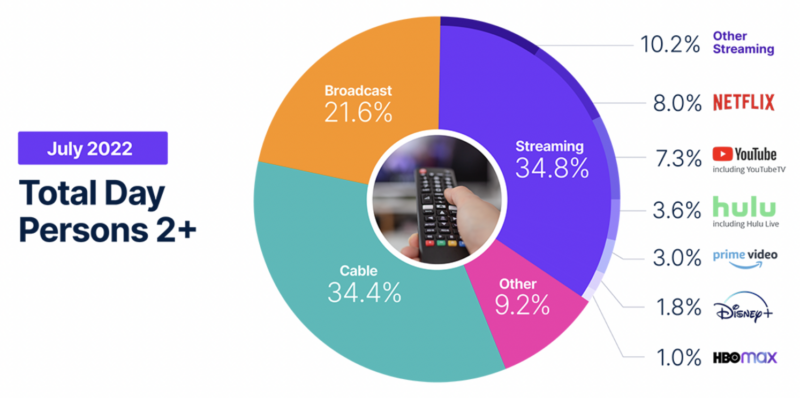 A new report from market measurement firm Nielsen says that for the first time, TV viewers watched more on streaming services like Netflix and Disney+ than they did on cable TV, making streaming the most popular way to consume content.
The shift has been predicted by analysts and commentators for years, but it has only now come to fruition. Streaming had previously outpaced over-the-air broadcast TV, but cable was still beating it until July.
In July, streaming accounted for 34.8 percent of audiences' TV viewing. The runner-up was the now-dethroned cable TV, which came up narrowly behind at 34.4 percent. The relatively distant third was broadcast at 21.6 percent.
This post has been read 19 times!