For $8, Twitter Blue users create a wave of checkmarked imposter accounts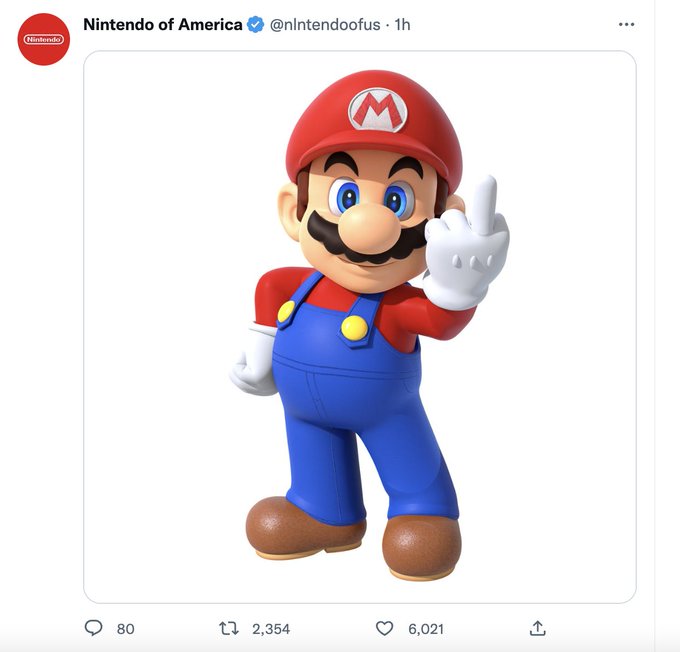 Twitter has begun rolling out its $8-a-month Twitter Blue subscriptions, complete with "verified" checkmarks for paid users. But the social network is also fighting to suspend a wave of accounts that are exploiting confusion over those checkmarks, imitating major brands and celebrities to spread authentic-looking fake information.
In the video game sphere, fraudulent "checkmarked" accounts appearing Wednesday night included Nintendo of America supposedly showing Mario flipping the bird, Valve supposedly announcing Ricochet: Neon Prime, and Rockstar Games supposedly announcing a new trailer date for Grand Theft Auto VI. In the world of sports, a fake Lebron James claimed he was requesting a trade, a fake Aroldis Chapman said he had re-signed with the Yankees, and a fake version of ESPN's Adam Schefter "reported" on the supposed departure of Las Vegas Raiders coach Josh McDaniels.
Following sports transactions and news could become a total mess with the new verification system

Already fake LeBron and Aroldis Chapman tweets going around pic.twitter.com/vQgMqws1W0

— Joon Lee (@joonlee) November 9, 2022
Checkmarked accounts also gleefully imitated political figures, from Trump attorney Rudy Giuliani to former British MP Tony Blair and former US President George Bush. One bold checkmarked scammer even imitated Twitter itself, advertising a fake "free" Twitter Blue deal for crypto/NFT owners who "authenticate their wallet assets."
This post has been read 15 times!