First victim of the tsunami that trashed the Eastern Mediterranean found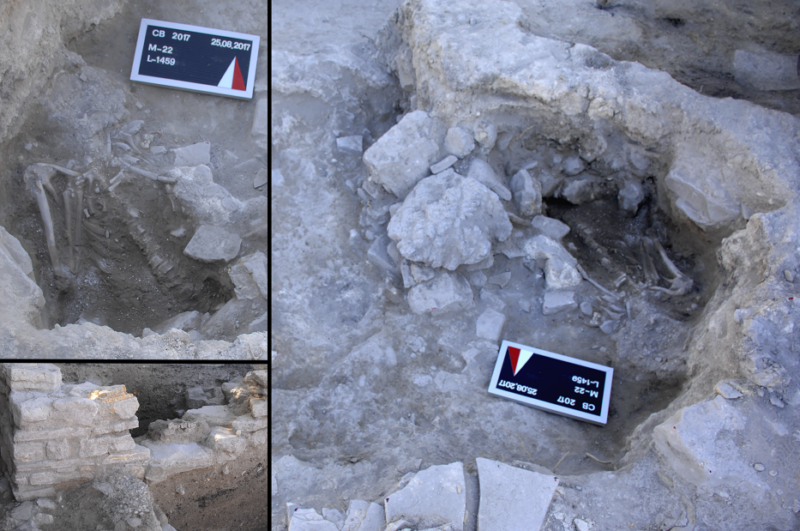 Archaeologists working in what is now western Turkey recently unearthed the rubble left behind by a series of powerful tsunamis that slammed into a Bronze Age city. The giant waves were triggered by the eruption of the volcano Thera on the island of Santorini, hundreds of kilometers away—a cataclysm that toppled the Minoan civilization and shook the rest of the ancient Mediterranean world.
Among the ruins left by the event in Çeşme-Bağlararası, Ankara University archaeologist Vasıf Sahoglu and his colleagues found the skeleton of a young man and a dog; they're the only victims of the disaster ever found by archaeologists.
Going out with a bang
From around 2000 BCE to around 1450 BCE, the Minoan civilization was the dominant force in the Mediterranean. Its power and wealth came from seafaring and trade, and its cultural and economic influence stretched from its home island of Crete all the way to Egypt. But sometime between 1600 and 1500 BCE, a volcano called Thera, on what is now the island of Santorini (about 200 km north of Crete in the Aegean Sea), erupted violently.
This post has been read 17 times!