First "OLED EX" TVs announced, promising brighter high-contrast picture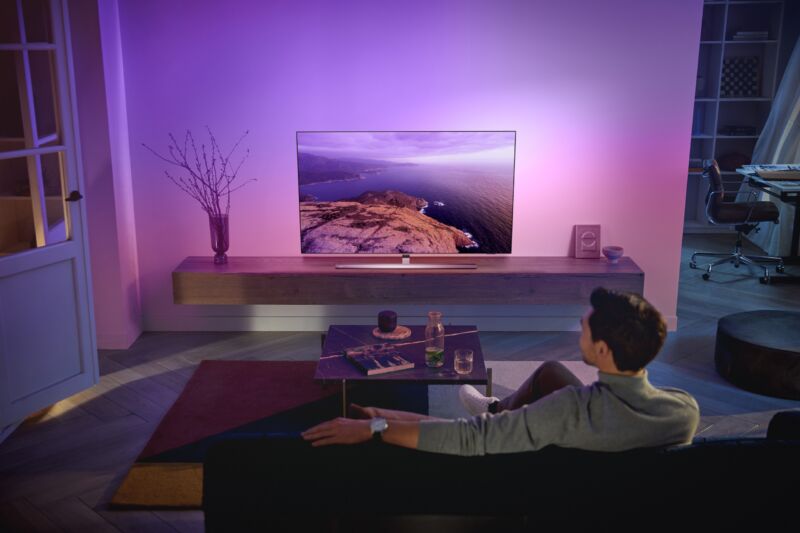 Philips has revealed the first TVs to use LG's new type of OLED panel, OLED EX. The Philips OLED807 line of 4K HDR TVs announced Thursday doesn't have a price, but it will be released in Europe sometime this year.
OLED EX promises to increase brightness "up to 30 percent compared to conventional OLED displays," LG says. In spite of their famously rich contrast, OLED panels generally don't reach the brightness levels of LED panels, which can surpass 1,400 nits. Unfortunately, Philips didn't provide a specific brightness spec for the OLED807 beyond reiterating the "30 percent brighter" claim.
The OLED807's diodes use deuterium compounds that LG says are brighter and more efficient than hydrogen. OLED EX panels combine this material with machine learning to control the TVs' "energy input to more accurately express the details and colors of the video content being played," LG said when announcing OLED EX.
This post has been read 25 times!