First all-private mission to the space station will finally come home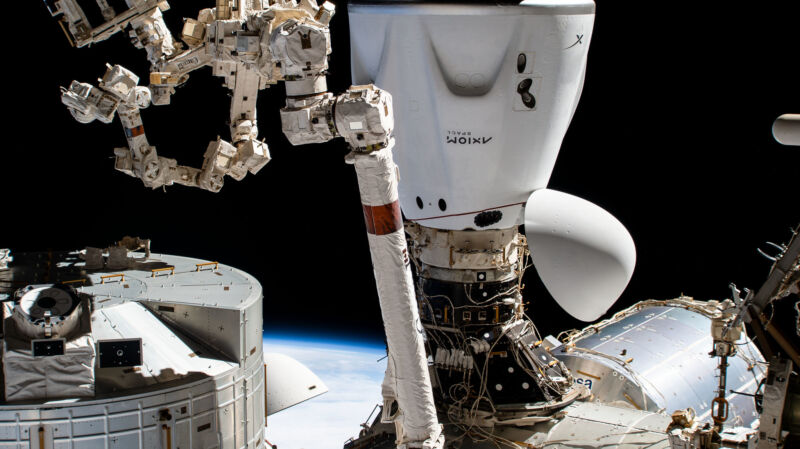 The Crew Dragon spacecraft named Endeavour undocked from the International Space Station on Sunday evening, setting the stage to bring four private astronauts back to Earth.
After slowly backing away from the orbiting laboratory, Endeavour is now positioned to conduct a de-orbit burn on Monday, nudging it into Earth's atmosphere. After a brief, fiery trip through the atmosphere, the spacecraft will splash down off the coast of Jacksonville, Florida, at 1:06 pm ET (17:06 UTC).
Upon landing back on Earth, Ax-1 mission Commander Michael López-Alegría, Pilot Larry Connor, and Mission Specialists Eytan Stibbe and Mark Pathy will have spent 17 days in space following their launch on April 8. The crew was originally scheduled to spend eight days docked to the space station, but the mission was eventually extended a week by poor weather in Dragon's landing zones around Florida.
This post has been read 14 times!