Fauci reports COVID rebound, says it's "much worse" than initial illness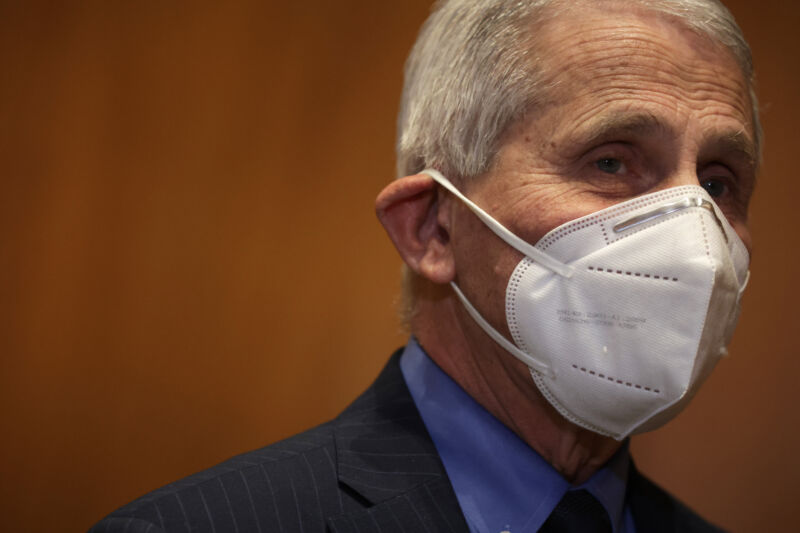 The country's top infectious disease expert, Anthony Fauci, has been struck by a phenomenon that appears to be becoming more common in the latest stage of the pandemic—rebounding bouts of COVID-19 after a course of the antiviral drug Paxlovid.
In an interview Tuesday at Foreign Policy's Global Health Forum, Fauci recounted the progression of his infection to his current rebound, which he said has been much worse than his first round with the disease. Fauci—the director of the National Institutes of Health's National Institute of Allergy and Infectious Diseases (NIAID) and chief medical advisor to the president—is 81 years old and has been fully vaccinated against COVID-19 and boosted twice.
He first tested positive on a rapid antigen test on June 15 and experienced "very minimal symptoms." But his symptoms worsened and he began a five-day course of Paxlovid. "And I felt really quite well," Fauci said, adding that he just had mild nasal congestion and fatigue. When he had finished the five-day course, he had reverted to negative on antigen tests for three consecutive days. But, "then on the fourth day—just to be absolutely certain—I tested myself again, and I reverted back to positive … and then over the next day or so I started to feel really poorly, much worse than in the first go-around."
This post has been read 22 times!