Fate of travel mask mandate in limbo as CDC decides whether to appeal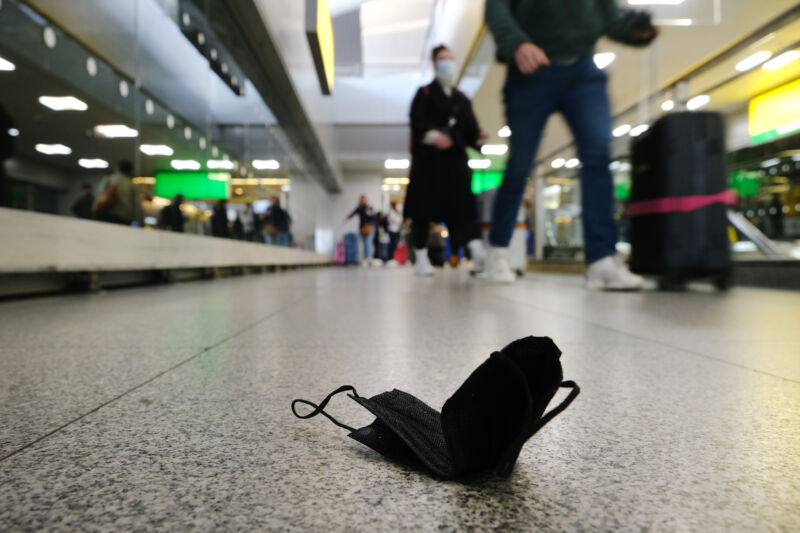 The Department of Justice late Tuesday announced that it disagrees with a Florida judge's ruling that abruptly nixed the federal travel mask mandate. However, the department said it would not immediately seek an appeal or a stay that would keep the mandate in place while litigation continued.
Instead, the DOJ said that it is now up to the Centers for Disease Control and Prevention to determine if the mask mandate "remains necessary for the public's health." If the CDC determines that it is necessary, the DOJ will appeal the decision.
The CDC is reportedly undecided on the matter. On April 13, just before the mask mandate was set to expire, the CDC extended it for 15 days so it could assess the state of the pandemic and decide if the mandate was still necessary. The agency noted the recent—and continuing—uptick in cases driven by the BA.2 omicron subvariant. "The CDC Mask Order remains in effect while CDC assesses the potential impact of the rise of cases on severe disease, including hospitalizations and deaths and healthcare system capacity," the agency said at the time. "[The Transportation Security Administration] will extend the security directive and emergency amendment for 15 days, through May 3, 2022."
This post has been read 23 times!