Early-adopter tax is in full force for the first batch of AM5 motherboards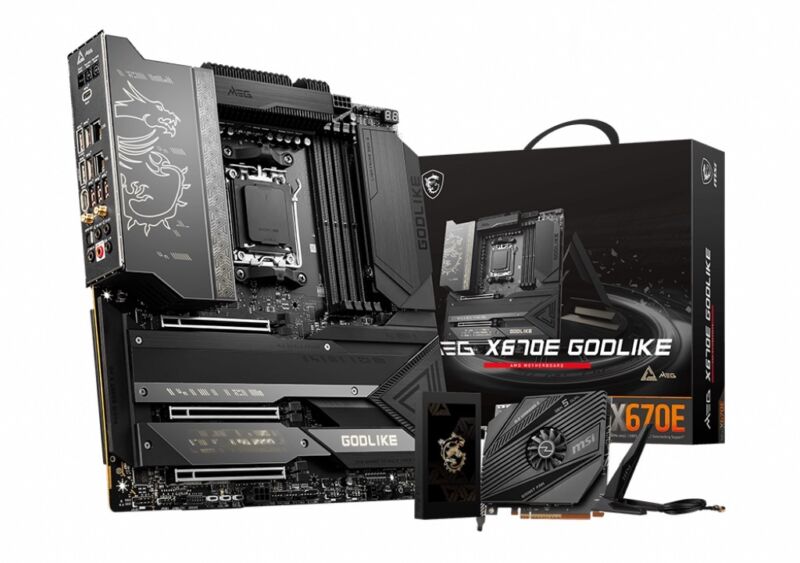 Building a PC around a new processor is expensive at the best of times, and that's triple-true of AMD's new Ryzen 7000 chips. AMD has started with its $300-and-up high-end chips, leaving mid-range options until next year. The CPUs only support DDR5 RAM, which is still more expensive than DDR4 at the same capacities. And the first round of motherboards that include the new AM5 CPU socket are here, and they're pretty expensive.
The cheapest motherboard currently available from the likes of Newegg and Micro Center is the ASRock X670E PG Lightning, which, despite being the least expensive motherboard available, is an X670E board that will support PCIe 5.0 GPUs when they eventually arrive (even the newly announced GeForce RTX 4000-series still uses PCIe 4.0). The motherboard is missing a few features we like to see—no built-in Wi-Fi and Bluetooth, limited audio outputs, relatively small heatsinks for the voltage-regulator modules (VRMs) and other components—but it does have four M.2 SSD slots of varying speeds and plenty of hookups for case fans and front USB ports.
If it's something you care about, the cheapest X670E board with Wi-Fi is also one of ASRock's, the X670E Pro RS, available for $280 at Newegg and Micro Center.
This post has been read 20 times!