Earbud review: Google Pixel Buds Pro fall well short of their $200 price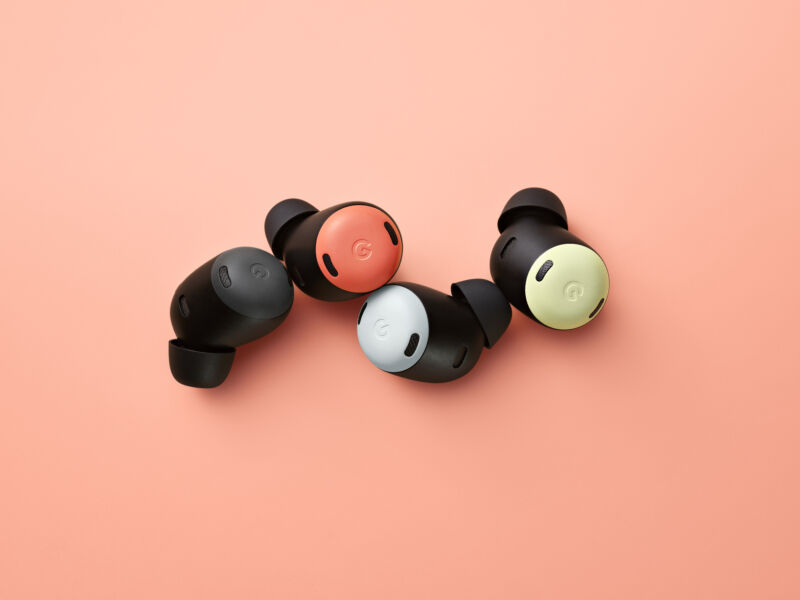 Google announced the Pixel Buds Pro earlier this year as an apparent upgrade to Google's impressive 2020 earbud refresh. "If you liked Pixel Buds 2, you'll love Pixel Buds Pro" was likely music to the ears of anyone who had been charmed by Google's audio-redemption plotline.
Ahead of their retail launch today, with nearly a week of Buds Pro testing, I learned that these new $199 earbuds do not do what the AirPods Pro did for the original AirPods. While some aspects have improved, others have regressed—so it's tough to recommend Buds Pro over the competition.
At least the Bluetooth connectivity is better
The box. [credit:
Sam Machkovech ]
When they debuted, Buds 2 stood out in an increasingly competitive portable-audio fray (and ran circles around Google's first stab at the segment in 2017). They're still my daily drivers thanks to their impeccable sound balance, attractive aesthetics, comfortable fit, solid battery life, and nifty egg-shaped case. I still recommend them to Android smartphone owners—or, in a pinch, the $99 Pixel Buds A, which nearly match the 2020 version in features and audio quality. (As a longtime Buds 2 owner, I'll continue to compare the new Pixel Buds Pro to those earbuds for the rest of this review.)
This post has been read 17 times!