Doctors fear health care collapse amid omicron surge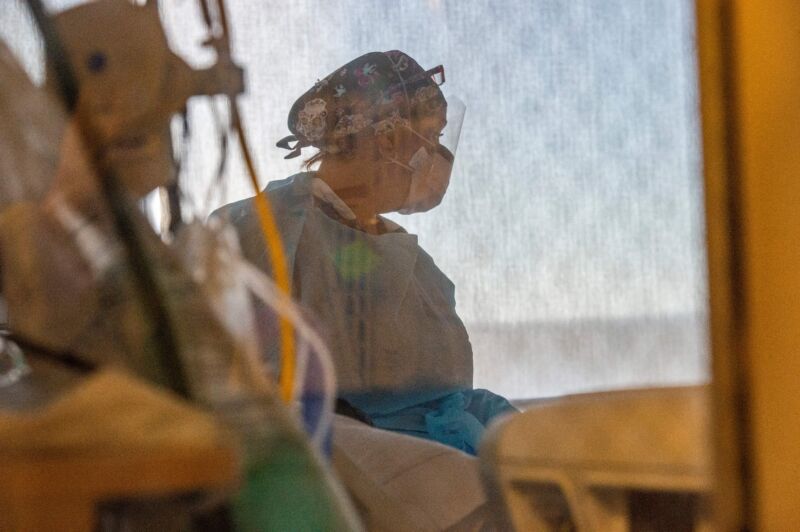 Hospitals nationwide are once again buckling under the strain of COVID-19 cases as the ultratransmissible omicron wave crashes into health care systems that are already critically short-staffed and exhausted from previous waves of the pandemic.
The current situation is forcing states and hospitals to declare emergencies, deploy the National Guard, delay or cancel elective procedures, institute crisis standards of care, and allow health providers to stay at work even if they themselves are positive for COVID-19 because there is no one available to take their place. Together, the situation has some doctors openly worrying that the omicron wave will cause some systems to collapse in the coming weeks.
"The comforting news that this variant generally causes milder disease overlooks the unfolding tragedy happening on the front lines," Craig Spencer, an emergency medicine physician and director of global health in emergency medicine at NewYork-Presbyterian/Columbia University Irving Medical Center, wrote in a New York Times opinion piece Monday.
This post has been read 55 times!