Discord CEO backs away from hinted NFT integration after backlash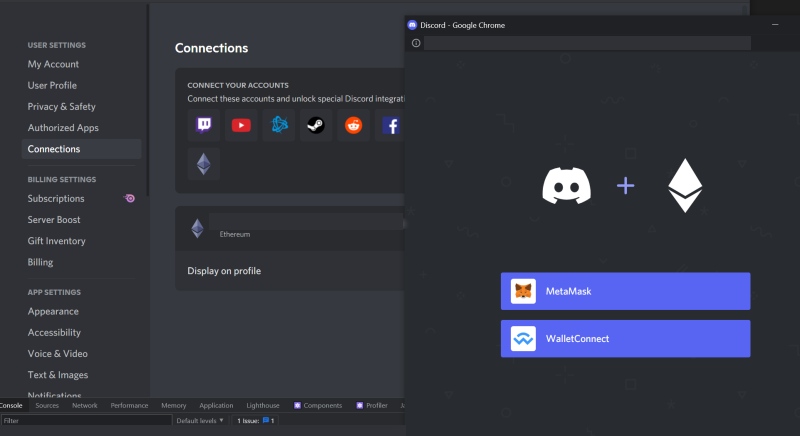 Discord's CEO is publicly backing away from hints that the gaming-focused social networking company was seeking to integrate non-fungible tokens (NFTs) and cryptocurrency wallets into the platform directly.
The news comes after Jason Citron, who founded and leads the company, tweeted a mockup on Monday of a Discord interface showing integration with crypto products like MetaMask, WalletConnect, and Ethereum in the Discord app (alongside currently integrated services like YouTube, Twitch, etc.). That post led to serious pushback from some Discord users and watchers, leading Citron to send out a tweet backing away from the concept late Wednesday.
probably nothing pic.twitter.com/p4P6MoNGgd

— Jason Citron (@jasoncitron) November 8, 2021
"Thanks for all the perspectives everyone," Citron wrote. "We have no current plans to ship this internal concept. For now, we're focused on protecting users from spam, scams, and fraud. Web3 has lots of good but also lots of problems we need to work through at our scale. More soon."
This post has been read 18 times!