Dialing back the bling makes a better EV: The 2023 Mercedes EQE sedan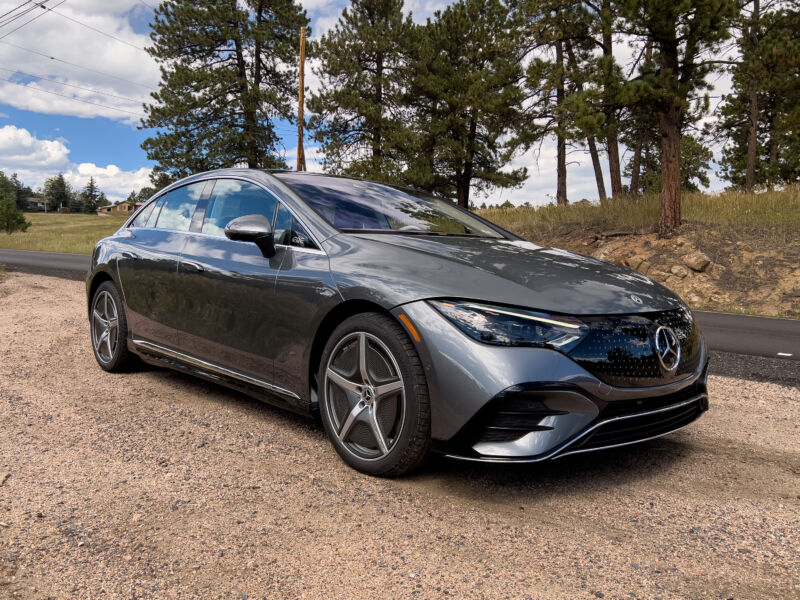 DENVER—No one has more experience with launching new cars than Mercedes-Benz, the world's oldest existing automaker. The company is at the start of a new phase of its existence, as it transforms into a carbon-neutral company that mostly builds electric vehicles. But it's sticking to some tried and true strategies as it does.
So, like the smaller, cheaper E-Class that follows the S-Class sedan, the EQE sedan will arrive this fall in the US to follow last year's bigger, more expensive EQS sedan.
Built using Mercedes' new EVA2 platform for EVs, the EQE is obviously related to the EQS; the two cars look similar, having been optimized to the nth degree by the wind tunnel and computational fluid dynamics. It's an evolution of the cab-forward "four-door coupe" look that the company pioneered on the CLS, but with any rough edges polished away to aid the air's passage over and around the bodywork as efficiently as possible. Mercedes hasn't published the EQE's drag coefficient, but I'd be surprised if it was higher than the EQS's remarkable 0.2, given that it rides on smaller 19-inch wheels.
This post has been read 20 times!