Diablo Immortal is bringing in over $1 million a day in microtransactions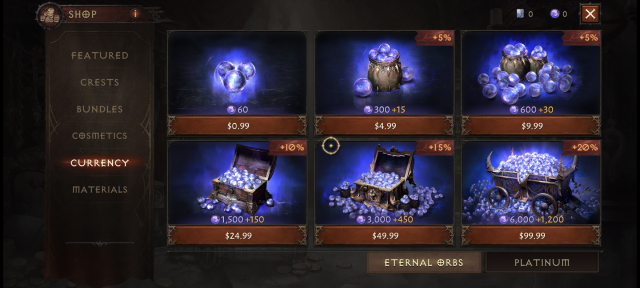 Despite backlash from some players, Diablo Immortal's free-to-play, microtransaction-laden game design seems to be working out just fine for Blizzard's bottom line. Using data from mobile analysis firm Appmagic, MobileGamer.biz estimates that the iOS and Android versions of the game brought in $49 million in earnings from just over 10 million mobile downloads in the versions' first 30 days of availability.
Those estimates, which are based on public charts provided by the mobile platforms, don't include the PC version of the game and, thus, may actually be underselling the scale of its financial success. With PC players included, Blizzard announced that Diablo Immortal hit 10 million installs after just over a week, well ahead of the mobile download pace estimated by Appmagic.
By way of comparison, Diablo III took nearly six months to sell 10 million copies after its troubled launch back in 2012. But that game sold for a $60 MSRP, making it hard to compare directly to a free-to-play game that has so far brought in an estimated average of less than $5 in earnings per download, according to Appmagic.
This post has been read 25 times!