Deep Rock Galactic celebrates 5 years by letting players dig like it's 2018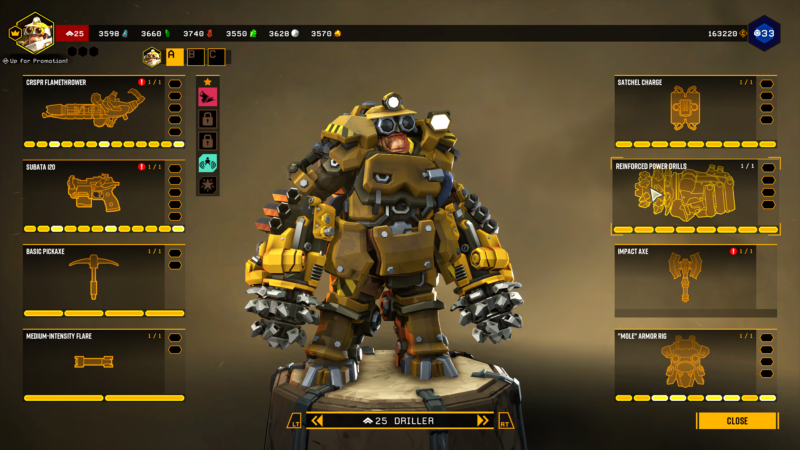 Deep Rock Galactic, the grim vision of galactic extractive hypercapitalism that's also a wonderful community and great hang, will soon be 5 years old. The co-op first-person shooter is celebrating by letting you play the game as it launched in preview form in 2018.
Deep Rock Galactic (DRG) is a co-op shooter that's not like other co-op shooters. You and up to three other players choose a class of dwarven miner, enter a procedurally generated section of an insectoid-infested planet, and then shoot, dig, build, fix, collect, and goof your way toward objectives. One moment you're deep into a tough-as-nails, Aliens-esque blitz for survival, and the next you're picking out silly hats and tossing beer steins at a robot barkeep.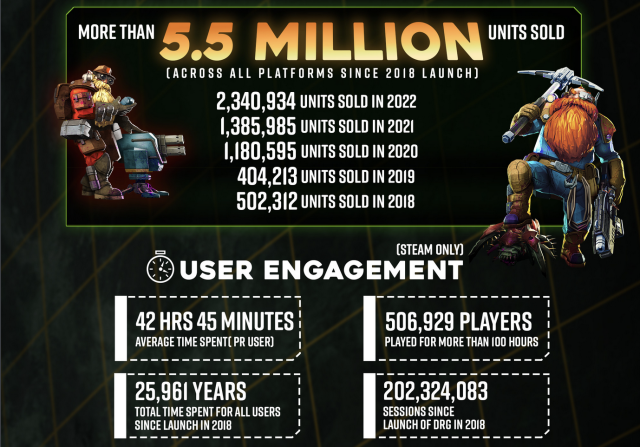 That game and other factors—lower system requirements, a generally friendly and welcoming online community, constant updates, Game Pass availability—have led to DRG selling more than 5.5 million copies by the end of 2022, across all platforms. Its daily active users have nearly tripled since 2019. And its Steam reviews have been 97 percent positive since its launch there.
This post has been read 45 times!