De-extinction company sets its next (first?) target: The thylacine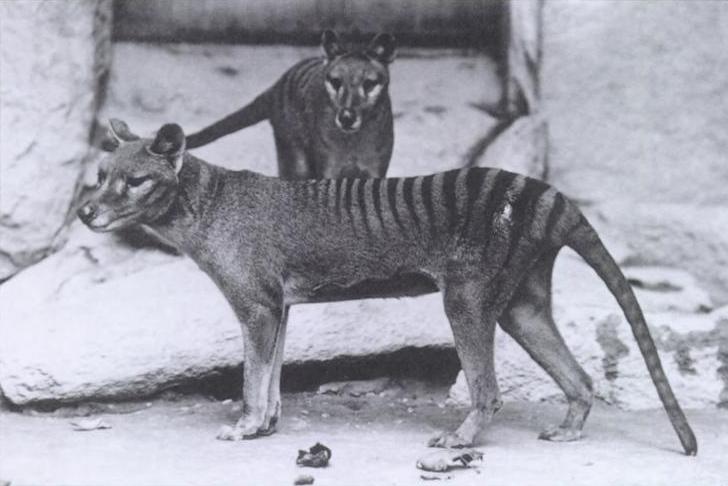 Of all the species that humanity has wiped off the face of the Earth, the thylacine is possibly the most tragic loss. A wolf-sized marsupial sometimes called the Tasmanian tiger, the thylacine met its end in part because the government paid its citizens a bounty for every animal killed. That end came recently enough that we have photographs and film clips of the last thylacines ending their days in zoos. Late enough that in just a few decades, countries would start writing laws to prevent other species from seeing the same fate.
On Tuesday, a company called Colossal, which has already said it wants to bring the mammoth back, is announcing a partnership with an Australian lab that it says will de-extinct the thylacine with the goal of re-introducing it into the wild. A number of features of marsupial biology make this a more realistic goal than the mammoth, although there's still a lot of work to do before we even start the debate about whether reintroducing the species is a good idea.
To find out more about the company's plans for the thylacine, we had a conversation with Colossal's founder, Ben Lamm, and the head of the lab he's partnering with, Andrew Pask.
This post has been read 17 times!