DC's Rorschach: A detective walks into a world shaped by squids and superheroes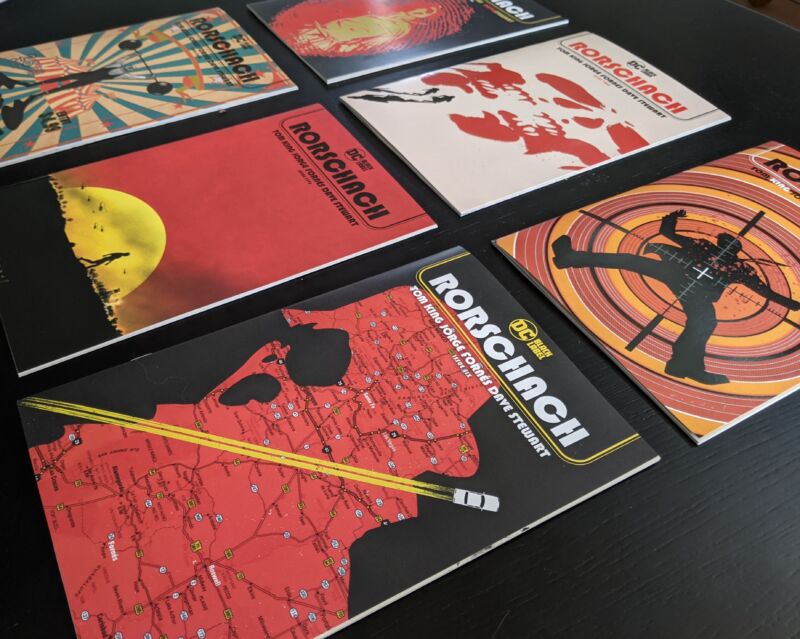 Warning: Though we'll take great pains not to spoil anything important from DC's ongoing Rorschach comic, some of the story's events will be lightly referenced, given this is a review of sorts.
After the magnetic nine-episode run of HBO's Watchmen back in 2019… well, Alan Moore be damned. The creator may completely reject all adaptations of his seminal comic, but I will happily be indulging in any and all of 'em from here on. So when DC capitalized on that goodwill in summer 2020 and announced a standalone Rorschach comic, I planned to get into an ongoing series for the first time in a decade (the New 52 Batwoman was great in 2011).
Rorschach, from writer Tom King, artist Jorge Fornés, and colorist Dave Stewart, loosely follows the formula set by HBO's Watchmen miniseries—the original comic acts as canon, and this story takes place years later. In fact, the happenings of Rorschach appear to take place several years after the events of the TV series, too. In issue one, an investigator makes explicit reference to the popularity of Rorschach masks "even after Oklahoma."
This post has been read 7 times!