Could this pottery shard be a 1,000-year-old hand grenade? Signs point to yes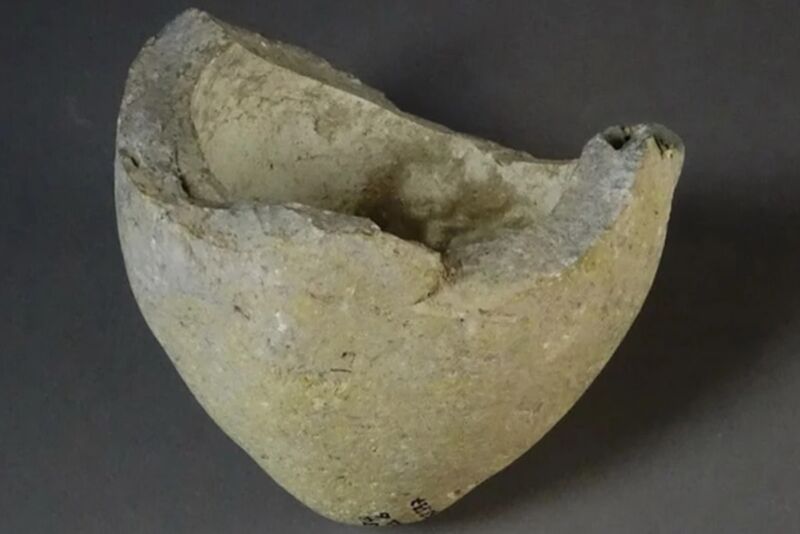 Archaeologists have analyzed the residue inside four medieval ceramic shards and determined that one of them may have been used as a hand grenade, according to a recent paper published in the journal PLOS One. And the explosive used was likely made locally rather than gunpowder imported from China.
Byzantine soldiers used early versions of grenades in the 8th century CE, building on the "Greek fire" invented a century earlier. Instead of using Greek fire with flamethrowers, they placed the incendiary material in small stone or ceramic (and later, glass) jars to create handheld explosives. By the 10th century, the technology had spread to China, with Chinese soldiers packing gunpowder into ceramic or metal containers with a fuse attached.
India likely also had grenade-like weapons. A 12th century manuscript (based on an earlier Sanskrit work) describes a terra-cotta elephant filled with explosives with a fuse that was unleashed on an invading army. A mid-14th century Chinese treatise references a "flying-cloud thunderclap cannon," described as cast iron shells shaped like a ball and roughly the size of a bowl, filled with gunpowder ("divine fire"). Similar grenades first appeared in Europe in 1467 and have been a staple of warfare since.
This post has been read 15 times!