Cooler Master's massive workstation pod is an extravagant alternative to desks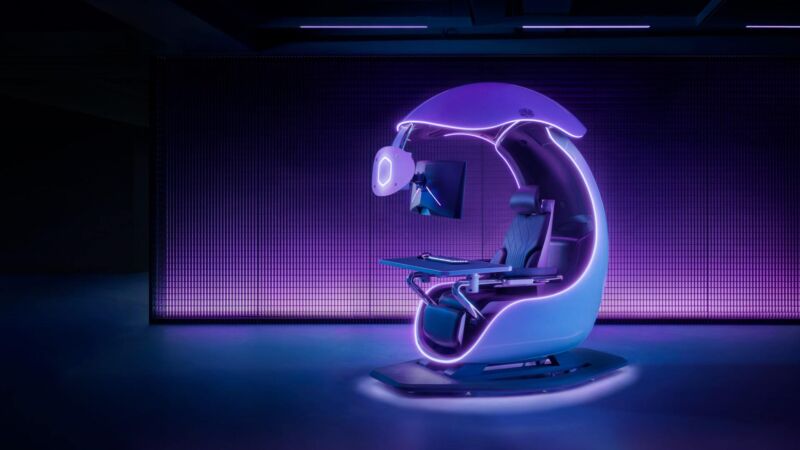 When is an office or gaming chair more than a seat? When it's an entire mechanical pod equipped with monitors, wireless charging, USB ports, and more RGB LEDs than our personal record (zero).
As of today, Cooler Master is letting people register for the waitlist of its Orb X "multi-purpose station." Waitlist registration is still steps away from preorders or even a release date for the chair Cooler Master first started teasing in 2021. However, it shows Cooler Master is still serious about releasing its workstation pod, which looks like it was plucked out of a science-fiction movie before passing through a gamer's den.
But Cooler Master isn't limiting the Orb X's potential reach to gamers alone. Its announcement today claims it designed the pod "for gamers and professionals" and that its isolating, spherical design can help people "stay productive."
This post has been read 24 times!