Congress OKs $42 billion to deploy 100Mbps broadband in unserved areas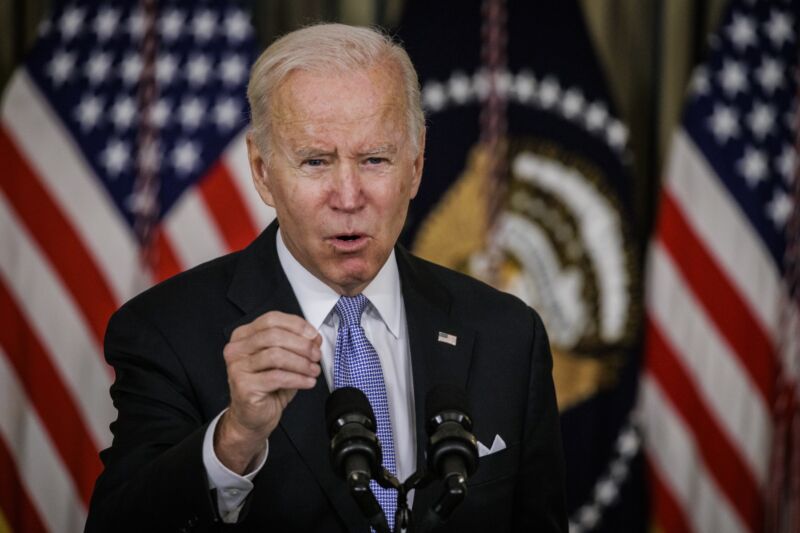 President Biden's $65 billion broadband plan was passed by the House of Representatives on Friday as part of the $1.2 trillion Infrastructure Investment and Jobs Act. While it's not as big as Biden's original broadband plan, the Benton Institute for Broadband & Society called it "the largest US investment in broadband deployment ever."
The biggest portion of the broadband spending is $42.45 billion for a Broadband Equity, Access, and Deployment program that would give subsidies to ISPs that build in unserved areas. Another $14.2 billion goes to an Affordable Connectivity Fund that is essentially a longer-term version of the Emergency Broadband Benefit Program created for the pandemic. Under the new version, subsidies for eligible households will be $30 a month instead of the original $50.
Another broadband provision gives $2.75 billion for digital equity grants to states to "facilitate the adoption of broadband by covered populations in order to provide educational and employment opportunities to those populations." Grants can cover a variety of needs including training, broadband equipment, and "public access computing centers for covered populations through community anchor institutions." Covered populations include low-income households, racial and ethnic minorities, rural residents, veterans, people with disabilities, people with language barriers, and people who are 60 or older.
This post has been read 17 times!