Confirmed: A duck named Ripper learned how to say, "You bloody fool!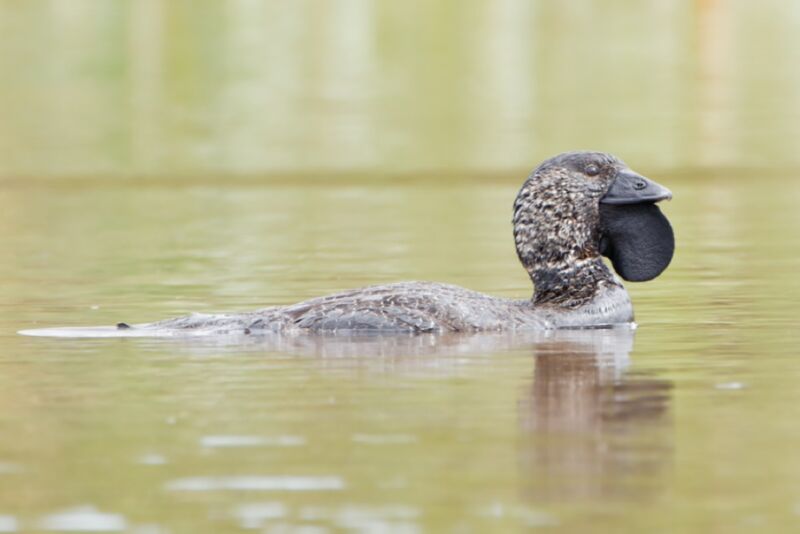 Back in 1987, a researcher in Australia recorded a male musk duck named Ripper producing a vocalization that sounded very much like "You bloody fool," along with sounds resembling a slamming door and a soft mumbling. A second duck in the region was recorded in 2000 imitating a Pacific black duck's call. Both recordings survived, but they were never analyzed in any detail, and most of the accompanying records were destroyed in a wildfire that swept through the Tidbinbilla Nature Reserve in 2003.
Now retired, that original researcher (Peter J. Fullagar) has teamed up with Carel ten Cate, a biologist at Leiden University in the Netherlands, to perform the first in-depth analysis of those recordings. That analysis confirmed that Ripper's distinctive vocalizations are indeed a form of mimicry—likely the first comprehensively documented example of musk ducks being able to mimic sounds. The researchers described their findings in a new paper published in the journal Philosophical Transactions of the Royal Society B, part of a special issue on vocal learning in animals and humans.
Definitions about what constitutes so-called vocal-production learning can vary, but if an animal reared in isolation produces vocalizations that deviate sharply from what is typical of the species or is able to imitate the sounds of other species, those are deemed evidence for the phenomenon. Vocal-production learning is critical to human speech and language development, but there have only been a handful of confirmed reports of this in animal species: most notably, whales, dolphins, bats, elephants, songbirds, parrots, and hummingbirds.
This post has been read 11 times!