Clerks III trailer: Jersey nerd trilogy goes meta in 2-night theater run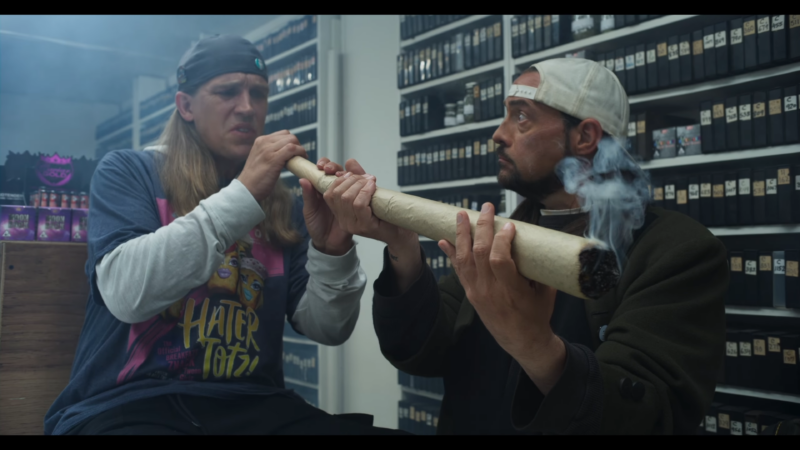 After years of development, the snootchiest of '90s bootchies will finally return to theaters this September. Writer and director Kevin Smith unveiled the first look at Clerks III on Wednesday via a two-minute trailer, though you'll have to look at some fine print to figure out exactly when and where you might get to watch this feature-length film.
The core cast featured in 2006's Clerks II returns to modern-day New Jersey, once again relegated to a building that houses both a convenience store and a video rental shop. The latter has adapted to a modern video-streaming world, at least, with a massive "THC" indicator poorly taped over the original sign—and longtime series jesters Jay (Jason Mewes) and Silent Bob (Smith) seem fine hanging out in front of this adjusted storefront for some reason. But time hasn't been kind to Randal (Jeff Anderson), as the trailer shows him suffering a heart attack and questioning a life spent watching movies all day.
"What am I, a hack?"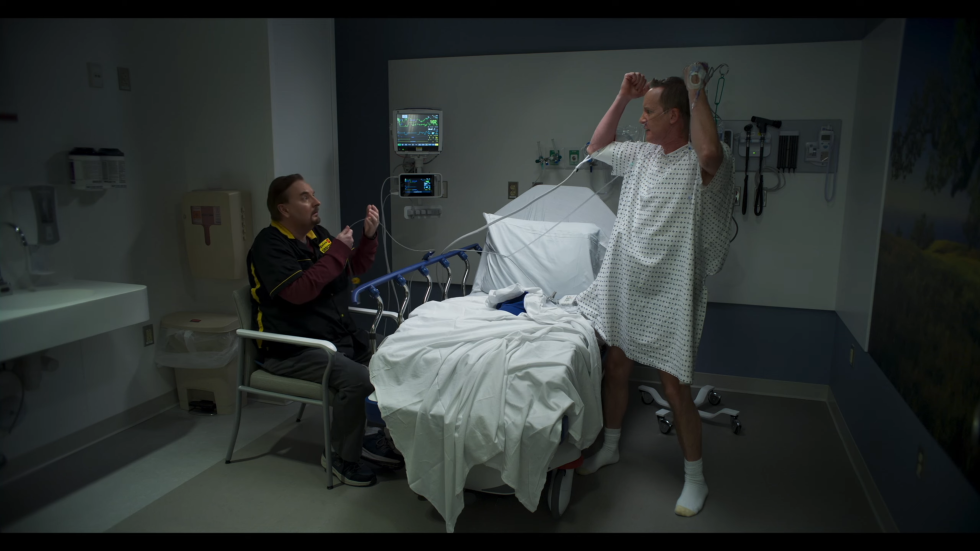 "I always thought you could've made a cool movie," his longtime pal Dante (Brian O'Halloran) points out in an emergency room. The duo then spends the rest of the trailer trying to produce a film inside of the adjacent shops they work at, apparently assisted by a new-to-the-series pair of goths. These two new youngsters ask what the movie's about, only to be told, "It's about him working here." One goth replies flatly, "Meta."
This post has been read 14 times!