Chinese propose to build a dam with a distributed 3D printer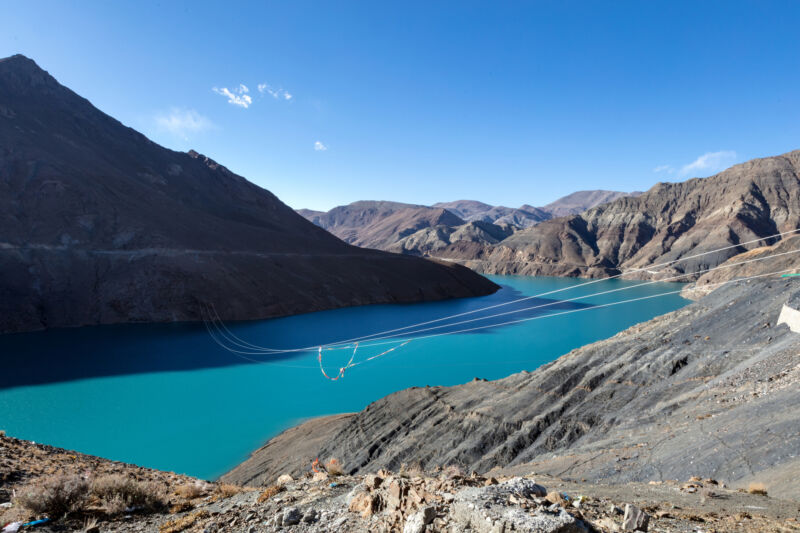 A study recently published by a team of researchers at Beijing's Tsinghua University has revealed plans to construct a 594-foot-tall dam using robots, 3D printing, and artificial intelligence. The researchers claim that no human labor needs to be directly employed in building this massive structure—if the plan moves forward, the dam would produce 5 billion kWh of electricity annually. This much energy will be enough to meet the power demands of 50 million homes in China.
The Yangqu dam is on the second largest river in China, the Yellow River, where it flows through Qinghai Province on the Tibetan plateau. There is already a dam on the river, so the proposal involves enlarging the existing structure and increasing its power generation capacity, making it one of the world's largest dams. If everything goes as planned, the Yangqua dam will become the biggest ever AI-made 3D-printed structure on the planet.
3D printing without a printer
Construction-scale 3D-printing technology involves the use of giant 3D printers to produce concrete layers that form the structure. In contrast, the researchers at Tsinghua University have developed a method that allows them to 3D-print concrete without a printer. They plan on using an additive manufacturing approach that employs a computerized scheduling system that takes the 3D structure into account. It will use AI-controlled robots instead of a large 3D printer to construct the upgrade to the Yangqu dam.
This post has been read 29 times!