Chevrolet shows off the 2024 Silverado EV, its first electric pickup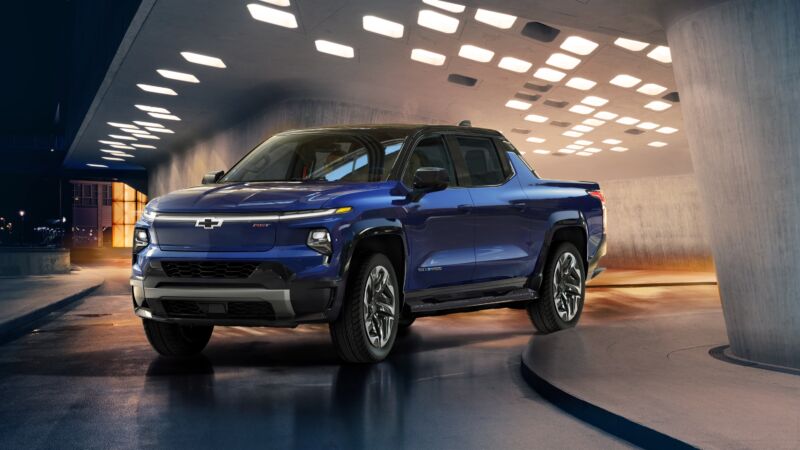 On Wednesday, during General Motors' Consumer Electronics Show keynote, the company unveiled its next electric vehicle. We've already seen models from a newly revived Hummer and a forthcoming Cadillac SUV, but now it's Chevrolet's turn. And it's an important vehicle for the brand, as this is its first battery-electric pickup truck—the 2024 Silverado EV.
It will be exclusively made in a crew cab configuration, and yes, there's a big frunk up front where you would normally find an internal combustion engine.
As you might expect, the Silverado EV makes use of GM's new family of Ultium Drive motors and Ultium batteries, which means it runs on an 800 V electrical architecture. The trucks can pack up to 24 modules of cells, which translates to a whopping 200 kWh of lithium-ion. As a result, Chevy will be able to offer trucks with 400 miles (644 km) of range between charges when equipped with the biggest battery pack.
This post has been read 64 times!