Billionaire Sacklers' immunity threatened as DOJ moves to block opioid deal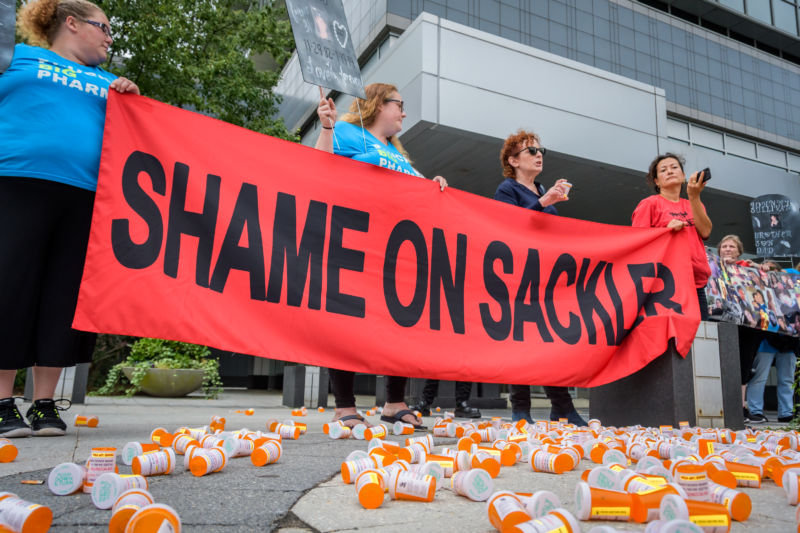 The Department of Justice is fighting to strip the billionaire Sackler family of the sweeping legal immunity granted as part of a controversial $4.5 billion opioid settlement.
The department filed a motion late Wednesday to block the implementation of the settlement until appeals can be heard in a higher court. Attorneys for the department argued that some aspects of the deal could go into effect quickly, complicating the appeal, according to NPR. Along with the DOJ, Connecticut, Maryland, the District of Columbia, and Washington state are also preparing to fight the settlement.
The Justice Department also requested an expedited hearing within the next two weeks.
This post has been read 35 times!