Biden praises ISPs for price cuts even as they "sabotage" his FCC nominee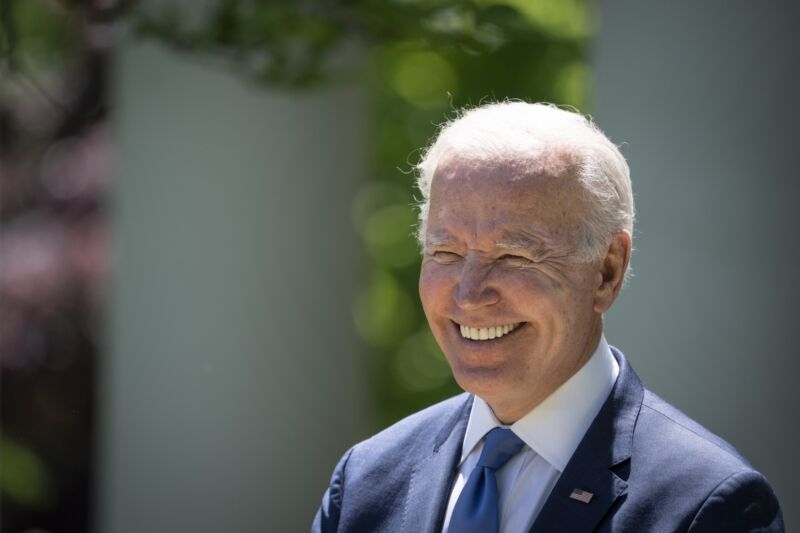 Consumer advocates are not impressed by President Biden's announcement that Internet service providers have agreed to provide cheap broadband to low-income Americans.
Biden's announcement on Monday touted voluntary commitments from Comcast, Charter Spectrum, AT&T, Verizon, and 16 other ISPs to offer $30-per-month broadband to households eligible for discounts under the Affordable Connectivity Program (ACP). Each of the 20 companies "committed to offer all ACP-eligible families at least one high-speed plan [with download speeds of at least 100Mbps] for $30/month or less, with no additional fees and no data caps," the White House said. That effectively makes the broadband plans free for many people because the ACP provides eligible households with discounts of $30 a month.
At a press conference attended by representatives of ISPs, Biden called out Comcast, Charter, AT&T, Frontier, and Verizon. "You're really changing people's lives. You really are," the president said to the big broadband providers. Biden also praised "smaller providers serving rural areas, like Jackson Energy Authority in Tennessee and Ideatek in Kansas."
This post has been read 13 times!