Behavior-changing parasite moves wolves to the head of the pack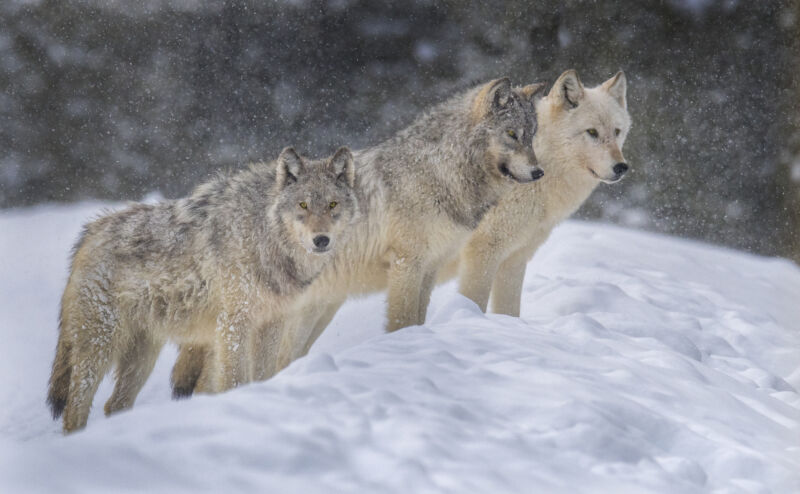 Toxoplasma gondii is a ubiquitous protozoan parasite that can infect any warm-blooded species. In lab studies, infection with T. gondii has been shown to increase dopamine and testosterone levels along with risk-taking behaviors in hosts including rodents, chimps, and hyenas. Oh, and humans.
But its effects have not really been studied in the wild, so some researchers decided to assess how infection impacts gray wolves in Yellowstone National Park. They found that "the odds that a seropositive [infected] wolf becomes a pack leader is more than 46 times higher than a seronegative wolf becoming a pack leader."
In the wild
Serum samples have been taken from the wolf packs in Yellowstone since 1995. These scientists assayed samples from 229 individual wolves taken over the years—116 males, 112 females, and one hermaphrodite—to try to correlate the presence of antibodies against the parasite with demographic factors and specific behaviors. (The relationship between antibodies and infection is complicated, given that the parasite can persist at low levels indefinitely after infections.)
This post has been read 25 times!