Banned from Minecraft, crypto group says it'll just make a better game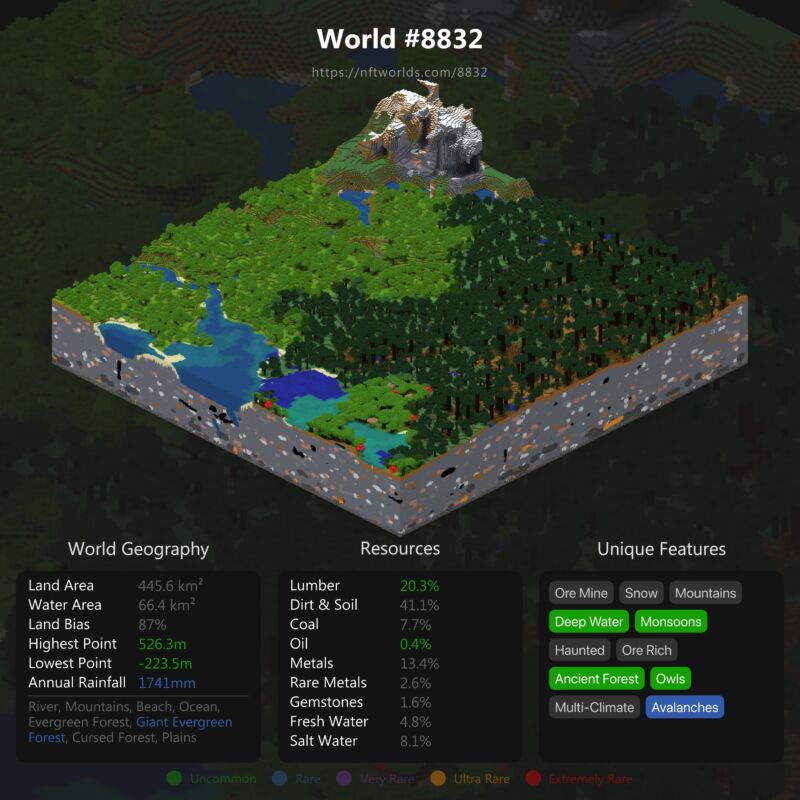 Last Wednesday, Microsoft-owned Mojang announced that NFTs and blockchain technology would no longer be allowed to "integrate" with Minecraft. That was bad news for NFT Worlds, which has spent months building an entire crypto-economy on top of a collection of the randomized seeds needed to make specific Minecraft maps.
Now, the team behind NFT Worlds announced it will create a new game that's "based on many of the core mechanics of Minecraft" but which will be "completely untethered from the policy enforcement Microsoft and Mojang have over Minecraft." NFT Worlds promises its new Minecraft-style game will be built "from the ground up" to be familiar to Minecraft players, but now with "the modernization and active development Minecraft has been missing for years."
Don't worry, everything's gonna work out just fine
NFT Worlds' game itself will always be free to play, the team says, and users won't need a credit card to purchase any additional content. That content will presumably be purchased instead with the NFT Worlds token, whose value has plummeted over 60 percent in a week following Mojang's announcement.
This post has been read 24 times!