Baby formula shortage worsens as national out-of-stock rate hits 43%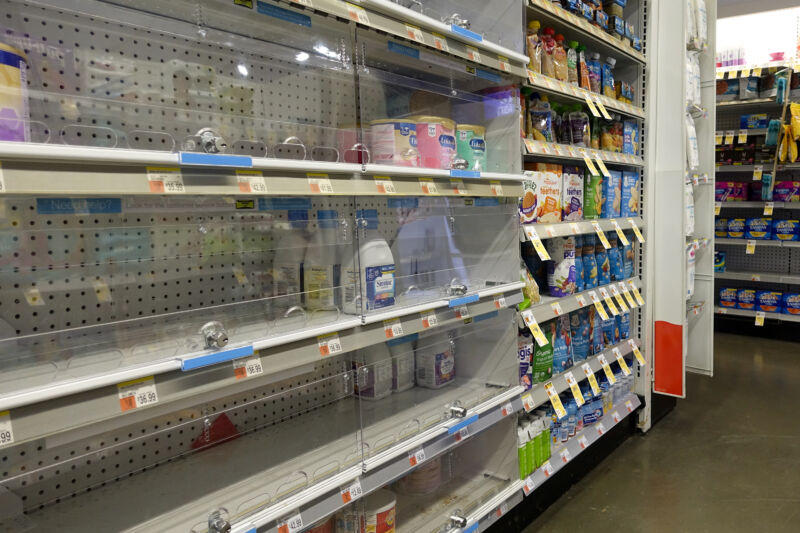 Shortages of infant and specialty formulas continue to worsen in the US, with the national out-of-stock rate hitting a high of 43 percent in the first week of May, according to data released this week from Datasembly, which tracks retail information.
With bare shelves in stores, purchase limits, and online price gouging and scams, parents across the country are struggling to feed formula-fed babies and children with medical conditions that necessitate specialized formulas. News reports are filled with parents driving hours to search stores for formula or posting pleas online. Some are even watering down formula or turning to recalled batches contaminated with dangerous bacteria.
The dire shortage is due to a combination of factors, including pandemic-related supply chain issues, product recalls, and inflation, according to Datasembly CEO Ben Reich.
This post has been read 11 times!