Asus takes a page from Lenovo with new "foldable PC"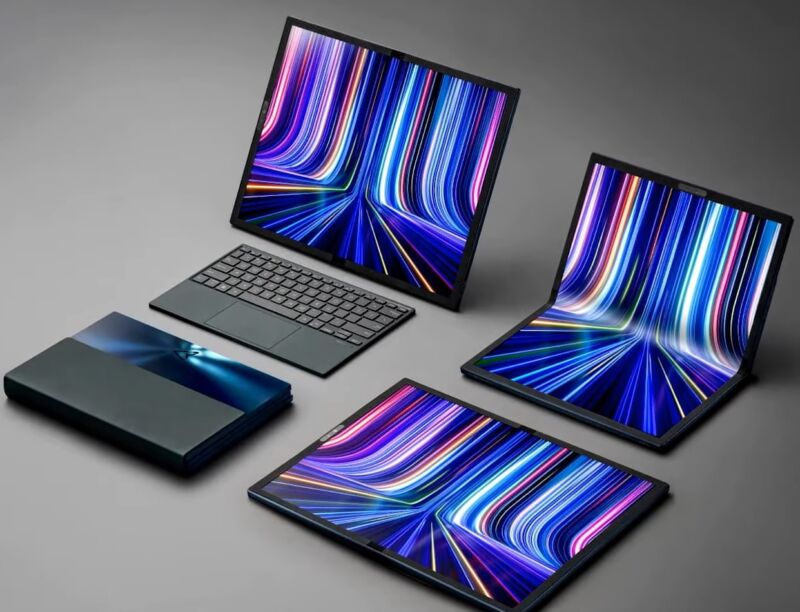 When Intel unveiled its 12th-gen mobile CPUs on Tuesday, the company pointed to the chips' suitability for use in foldable PC designs by showing unidentified concept images. It didn't take long to figure out what Intel was talking about. On Wednesday, Asus announced a "foldable PC"—think of it as a 17.3-inch OLED tablet that can fold in half.
In addition to a 12th-gen i7 CPU, the Asus Zenbook 17 Fold OLED comes with 16GB of RAM and a 1TB PCIe 4.0 SSD. The components live in a device measuring 14.9 x 11.32 x 0.34–0.46 inches when open and housing an OLED touchscreen with a 2560 x 1920 resolution and a 0.2 ms GTG response time.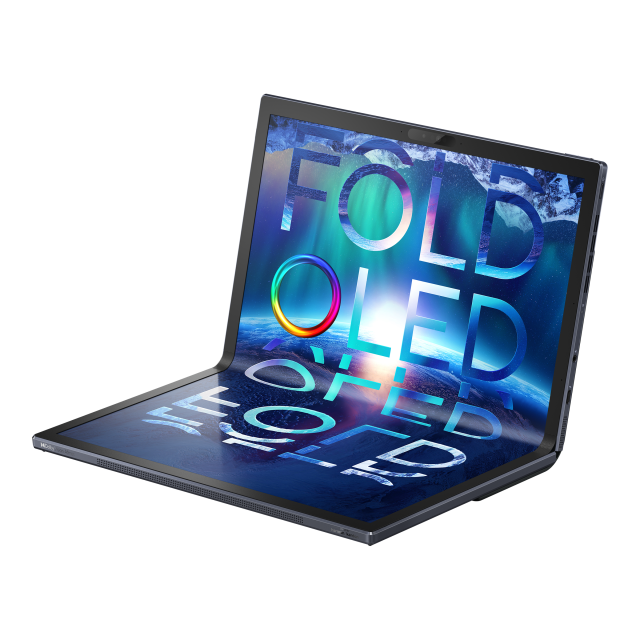 The display has a 4:3 aspect ratio, making it tall when fully open. If you fold it down the middle, the screen will act as two 12.5-inch displays with 1920 x 1290 resolutions and 3:2 aspect ratios. When you're done, you can fold the device shut so that it's "smaller than a sheet of photocopier paper," measuring 11.69 x 8.27 inches, according to Asus' announcement. And if you're worried about how many times you can fold the device, Asus claims the hinge lasts for at least 30,000 cycles.
This post has been read 50 times!