Asteroid Ryugu was once part of a much larger parent body, new results find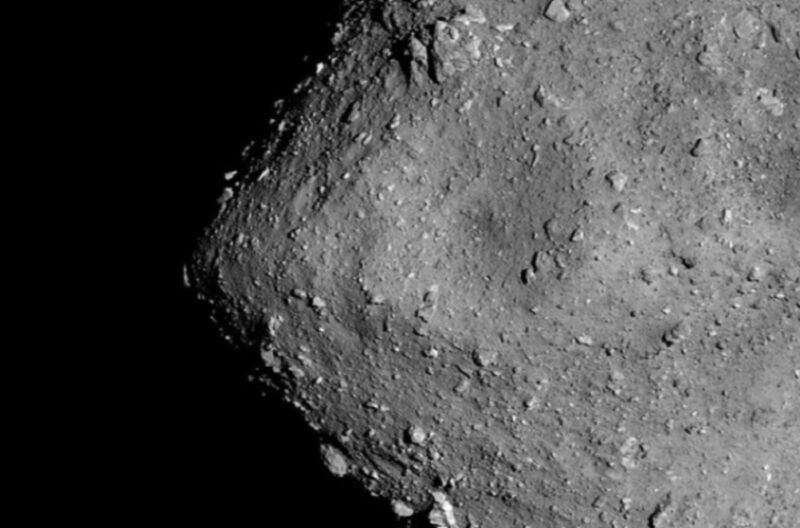 The Japanese spacecraft Hayabusa2 returned to Earth in December 2020 bearing soil samples collected from a nearby asteroid, 162173 Ryugu. Those samples were divided between six scientific teams around the world for cutting-edge analysis to determine their composition in hopes of learning more about how such bodies form. The results of the first year of analysis of those samples appeared in a new paper published in the journal Science and included the detection of a precious drop of water embedded in a crystal.
These findings suggest that Ryugu was once part of a much larger asteroid that formed out of various materials some two million years after our Solar System (some 4.5 billion years ago). Over the next 3 million years, the parent body's carbon dioxide ice melted, resulting in a water-rich interior and a drier surface. When another space rock hit the parent body about a billion years ago, it broke apart, and some of the resulting debris formed Ryugu. An accompanying computer simulation supports this formation history, backed by the results of the sample analyses.
First spotted by astronomers in May 1999, Ryugu is essentially a large collection of loose rubble. As much as 50 percent of its volume could be empty space. Like the asteroid Bennu, Ryugu is shaped a bit like a spinning top: a round shape with a sharp equatorial ridge. Its name derives from a Japanese folktale in which a fisherman travels to an underwater palace called Ryūgū-jō ("dragon palace") on the back of a turtle.
This post has been read 22 times!