As BA.5 continues to blaze across US, feds scrap summer booster plans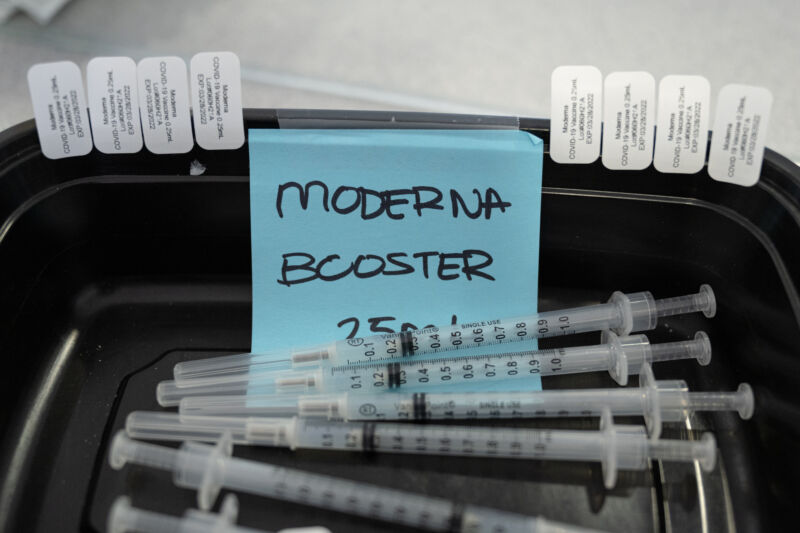 Federal officials have reportedly scrapped plans to expand access to second COVID-19 booster doses this summer, opting instead to pressure vaccine-makers Moderna and Pfizer-BioNTech to produce their next-generation BA.5-targeting boosters even faster than before, possibly in September.
Currently, people ages 50 and over, as well as those 12 and up with certain health conditions, can received a second COVID-19 booster dose. But, with the ultratransmissible BA.5 wave threatening more infections and reinfections at a time when vaccine protections are fading, officials earlier this month toyed with the idea of opening second boosters to all adults. At the time, they were expected to decide the matter within the following weeks.
That decision window has now closed. And although BA.5 is still raging, the Biden administration has reportedly abandoned the plan to instead focus on the new booster vaccines for those 12 and up, which were previously expected to roll out in October and November.
This post has been read 25 times!