Apple will pay up to $395 to people with broken MacBook butterfly keyboards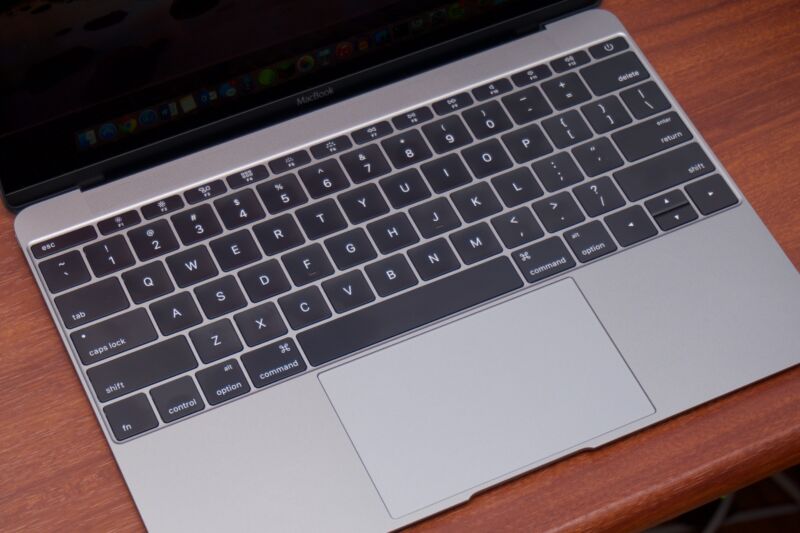 If you bought a MacBook with one of Apple's low-profile butterfly-switch keyboards, if you ever had the keyboard repaired, and if you live in California, Florida, Illinois, Michigan, New Jersey, New York, or Washington state, good news! A judge has approved a $50 million settlement to a class-action lawsuit that Apple agreed to in July, meaning that payouts to affected users (and the attorneys involved) can begin soon.
According to Macworld, there will be three tiers of payouts: $50 to people who had individual keycaps replaced, $125 to people who had one keyboard replacement, and $395 to people who had to go in for two or more replacements.
For those unfamiliar, MacBooks introduced between 2015 and 2019 used a new low-profile keyboard with a "butterfly" switch mechanism that saved space but also resulted in firmer keys that moved less than they did before. Early complaints were mostly subjective and centered on the keyboard's feel compared to previous scissor-switch designs. But as time passed, it became clear that butterfly-switch keyboards also failed at a higher rate than the scissor-switch designs. These problems persisted despite at least four major revisions to the butterfly-switch mechanism.
This post has been read 20 times!