Apple will charge you way less to fix cracked back glass on an iPhone 15 Pro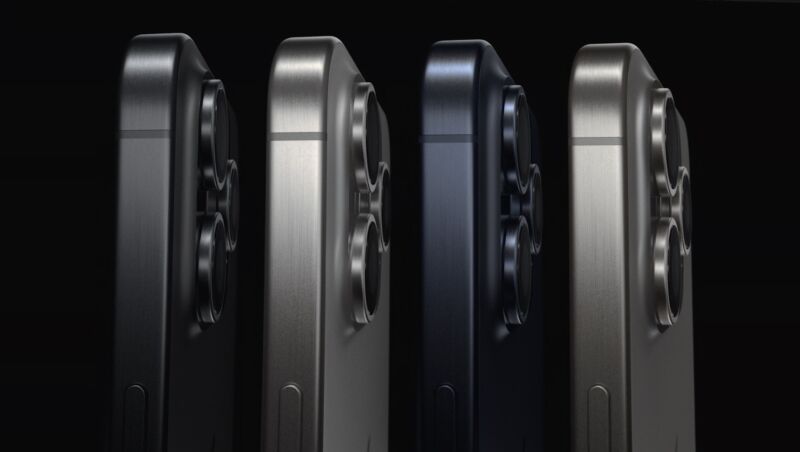 Improving a device's modularity and repairability isn't just a hobby horse for right-to-repair activists—it can also significantly lower costs when something breaks. Case in point: the iPhone 15 Pro, which is said to pick up some of the same internal changes that Apple made to last year's non-Pro iPhone 14 to make repairs easier.
Replacing the back glass in older iPhone X-style designs previously involved going in through the front of the phone, a tricky and involved process that made it expensive to pay for and extremely difficult to do by yourself. The iPhone 14 and iPhone 15 Pro change this, making it as easy to remove the back of the phone as it is to remove the screen and giving easier access to the battery and other components to boot.
To find the upshot, compare repair estimates on Apple's iPhone Repair & Service page (via MacRumors). Fixing damaged rear glass on an iPhone 14 Pro or iPhone 14 Pro Max costs you $499 or $549, respectively, if you didn't buy AppleCare+ protection for your phone. That's half of what those models cost to buy brand new. For an iPhone 15 Pro and 15 Pro Max, that charge falls dramatically, down to $169 or $199.
This post has been read 27 times!