Apple slammed by EU for denying Apple Pay rivals access to iPhone's NFC tech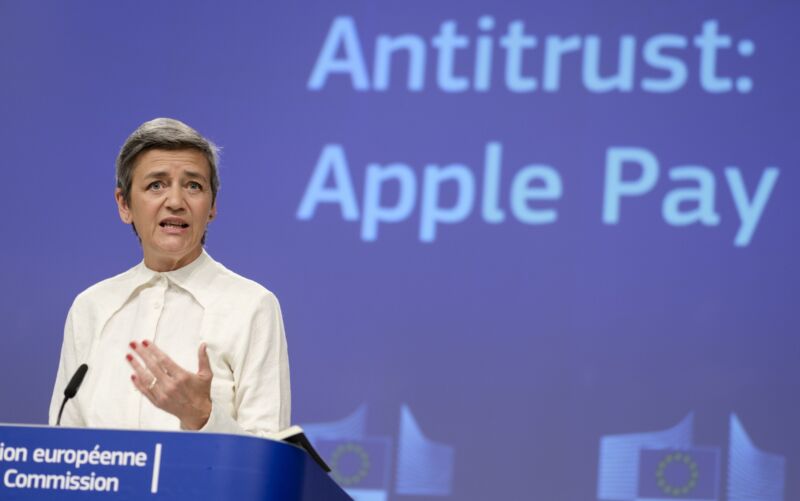 Apple has "abused its dominant position" to give Apple Pay an advantage over competitors on iPhones and other iOS devices, the European Commission said Monday. The EC informed Apple of its view in a Statement of Objections.
The preliminary finding "takes issue with the decision by Apple to prevent mobile wallets app developers from accessing the necessary hardware and software ('NFC input') on its devices, to the benefit of its own solution, Apple Pay," the EC said. "We have indications that Apple restricted third-party access to key technology necessary to develop rival mobile wallet solutions on Apple's devices," said EC Executive Vice President Margrethe Vestager.
"Tap and go" technology that uses near-field communication (NFC) "enables communication between a mobile phone and payments terminals in stores," the EC noted. But "Apple Pay is the only mobile wallet solution that may access the necessary NFC input on iOS. Apple does not make it available to third-party app developers of mobile wallets," the announcement said.
This post has been read 15 times!