Apple is going out of its way to make sure Vision Pro doesn't look dorky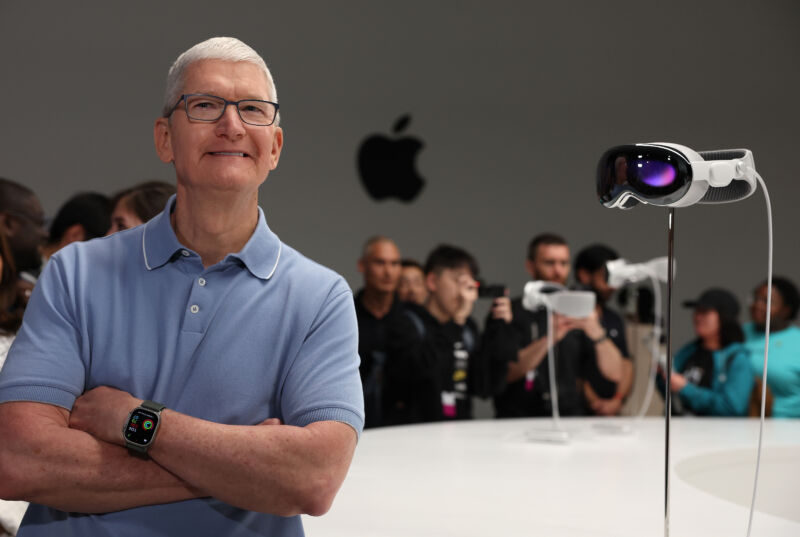 A few hours after Apple's long-awaited Vision Pro reveal yesterday, Bloomberg's Mark Gurman (who managed to report on most of the device's major features months before it launched) noticed something odd: none of Apple's promotional videos or any of the footage from the show floor actually showed Apple CEO Tim Cook or any other Apple executive wearing the new product they had just announced.
The entire presentation encapsulated everything that has changed about Apple product events since the Steve Jobs era—a shift away from onstage speeches to pre-recorded videos, a shift that began earlier in the Cook era and was accelerated by the pandemic. We're way past the iPod in the pocket, or the MacBook Air in the manila envelope—the closest we got was this shot of Cook smiling next to a slick-looking demo unit on a stand, taken after the presentation was over.
But I've noticed something else in the last 24 hours, as initial hands-on impressions have been published by various outlets (ours is coming soon). There are, as far as I can find, no actual photos or videos of any writer or YouTuber wearing the thing they are writing or YouTubing about. (At least one writer has said that this was a precondition for getting hands-on time.)
This post has been read 250 times!