Apple backtracks, will extend Stage Manager multitasking support to older iPads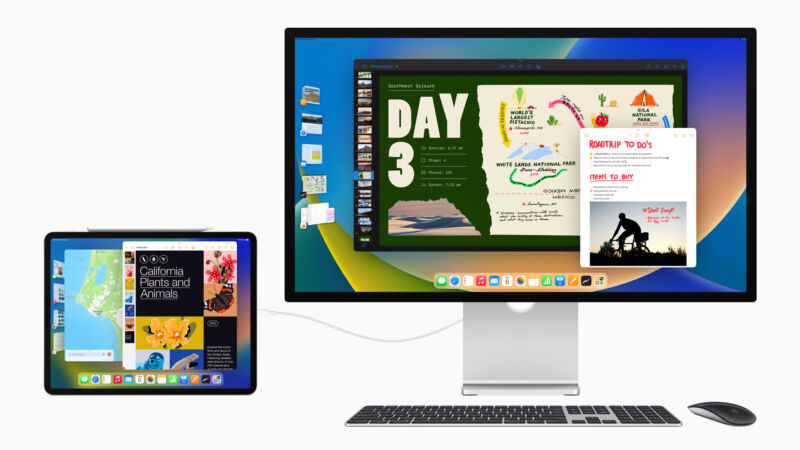 When Apple delayed iPadOS 16 in August, one of the primary culprits was the new "Stage Manager" multitasking feature. Stage Manager was meant to extend a new multi-window multitasking model to the iPad, but developers and people who cover Apple for a living have been complaining about stability and unpredictable behavior for months, problems that were still present even in recent betas. Controversially, the feature also required a recent M1-powered iPad Pro or Air to work.
In the beta of iPadOS 16.1 shipped today, Apple is narrowing Stage Manager's scope and adjusting its system requirements. According to an Apple statement provided to Engadget, the company "worked hard to find a way to deliver a single screen version [of Stage Manager]" for users of the 2018- and 2020-model iPad Pros.
These models have less RAM and a less-powerful processor than the M1 iPad Pros and the fourth-generation iPad Air. But with their four efficiency cores and four performance cores, both the A12X and A12Z chips were clearly dry-runs for the M1, and they're still powerful enough to run iPadOS and its apps well—it's nice to see them pick up support for Stage Manager, too.
This post has been read 16 times!