AMD's RX 6950XT, 6750XT, and 6650XT GPUs are now on sale for $399 and up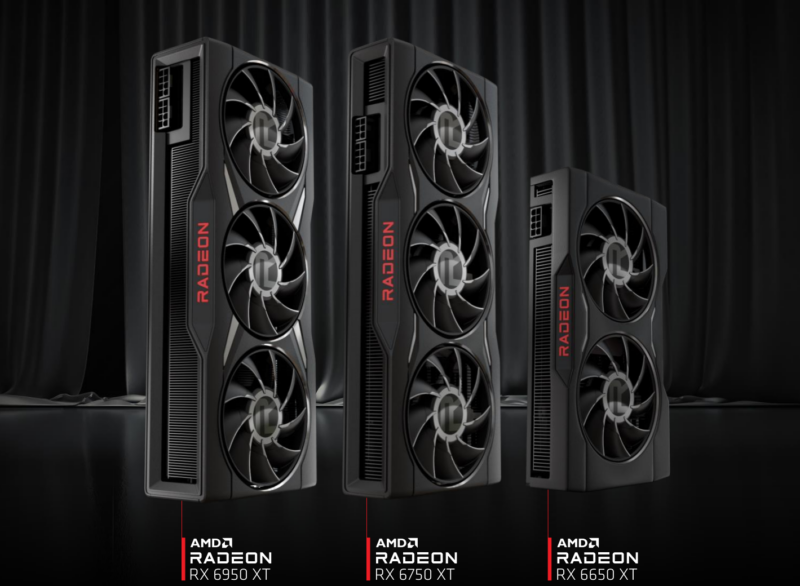 Starting today, AMD and a number of GPU makers will begin rolling out three new graphics cards in the Radeon 6000-series lineup. These new products add a "50" suffix to existing model numbers, and if you've followed AMD over the past few years, you can probably guess what that means.
The RX 6950XT, RX 6750XT, and RX 6660XT are heading to retailers today at suggested minimum prices of $1,099, $549, and $399, respectively. Each GPU comes with nearly identical specs to their "00" suffix predecessors, with the only difference between each being a factory-level boost to clock speeds and memory speeds.
Infinity Cache again—but also, very finite clock tweaks
In a press briefing ahead of today's announcements, AMD reps suggested that the gains are in part thanks to touch-ups on both the silicon and software levels, though for two of the GPUs, a wattage jump factors in, as well. The 6950XT now demands 335W TDP, up 35 W from its 6900XT predecessor, and we're at 180 W TDP for the 6650XT, which is a 20 W jump from the 6600XT.
This post has been read 16 times!