AMD doubles the number of CPU cores it offers in Chromebooks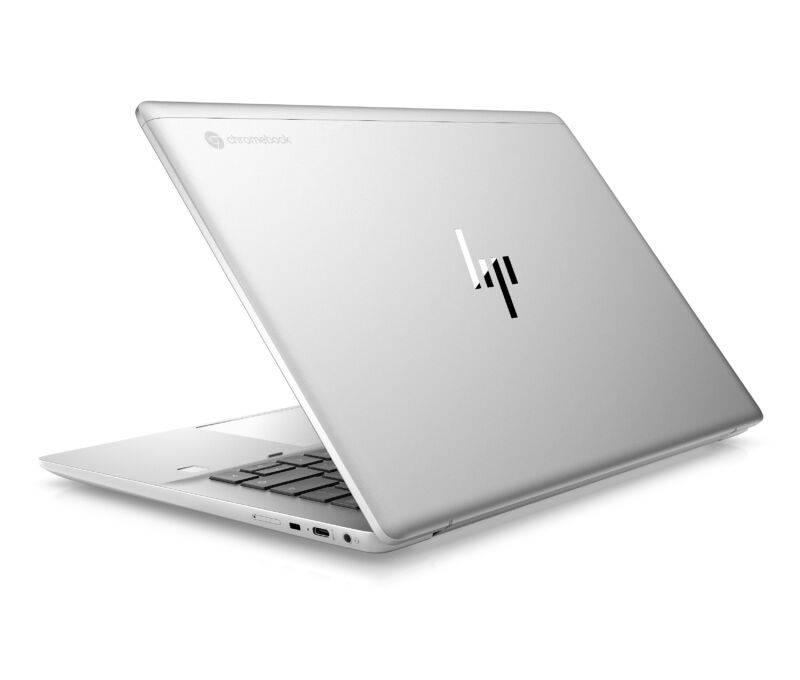 AMD is upping the ante when it comes to Chromebooks. While still a ways off from having Chrome OS devices with the capabilities of the Ryzen 6000 mobile CPUs, Team Red announced the Ryzen 5000 C-series for Chromebooks on Thursday. The top chip in the series has eight of AMD's Zen 3 cores, giving systems that use it more x86 CPU cores than any other Chromebook. The chips aren't just a nice idea either; HP and Acer have already detailed Chromebooks they plan to release with the chips this year.
The 7nm Ryzen 5000 C-series ranges from the Ryzen 3 5125C with two Zen 3 cores and a base and boost clock speed of 3 GHz, up to the Ryzen 7 5825C with eight cores and a base clock speed of 2 GHz that can boost to 4.5 GHz. For comparison, the highest end Intel chip found in Thursday's Chromebooks, the i7-1185G7, has four cores and a base clock speed of 3 GHz that can boost to 4.8 GHz. You can take a look at the Ryzen 5000 C-series full specs below: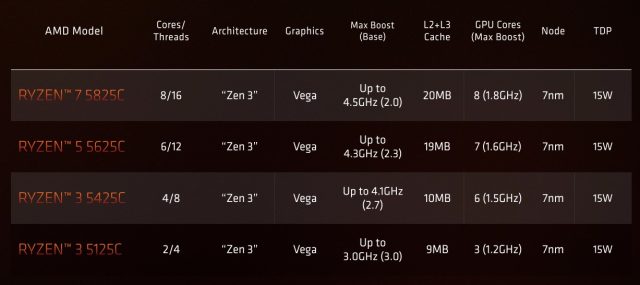 On their own, the chips aren't that exciting. They seemingly offer similar performance to the already-released Ryzen 5000 U-series chips. The Ryzen 5000 C-series also uses years-old Vega integrated graphics rather than the upgraded RDNA 2 found in Ryzen 6000 mobile chips, which, upon release, AMD said are "up to 2.1 times faster."
This post has been read 18 times!