Amazon hires unsafe trucking firms twice as often as peers, WSJ finds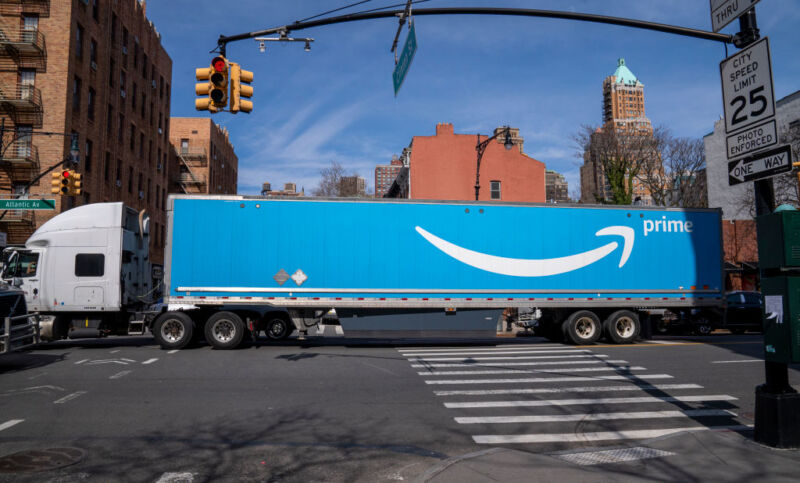 For years, people in cars stuck behind blue delivery trucks in traffic have echoed media reports criticizing Amazon for clogging American roadways. It's well-known that the Amazon drivers steering these fleets of trucks and vans don't actually work for Amazon but are hired by companies contracted by Amazon, and Amazon has repeatedly denied liability for any dangerous driving reported, though.
Because Amazon has contracts with more than 50,000 firms, just how dangerous Amazon's contracted drivers really are remains a question that is hard to track. However, The Information reported last year that horrific car crashes are part and parcel of Amazon's culture of convenience. And then more recently, The Wall Street Journal provided another window into how deadly America's favorite speedy delivery service can be. Since 2015, WSJ reported this week, "Trucking companies hauling freight for Amazon have been involved in crashes that killed more than 75 people."
To arrive at this number, WSJ partnered with Jason Miller—a Michigan State University professor who researches transportation safety—to analyze various sources of government data from "3,512 trucking companies that were inspected by authorities three or more times while hauling trailers for Amazon since February 2020."
This post has been read 26 times!