Amazon Echo Show 15 review: Alexa on the big screen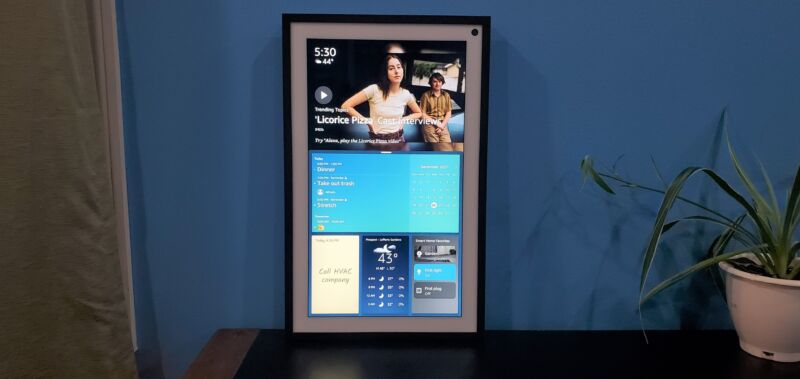 When getting a display of any type, the first thing to consider is size. And unless the display will be moving around, chances are that the bigger it is, the better your experience will be. TV manufacturers have gone big, smartphones (to my chagrin) insist on doing so, and now it's time for a newer category, smart displays, to step onto the big screen.
The Amazon Echo Show 15 isn't just the biggest Echo package yet, it has the biggest screen you can easily find in a smart display of any brand. The 15.6-inch display is meant to be anchored and serve as a central organization hub for your household. Boasting Alexa-powered widgets like shared calendars, shopping lists, to-do lists, and the abilities to call household members and manage your other smart devices, there's a lot of utility to take advantage of.
Navigating the Echo Show 15's content sometimes feels clunky, and some features are hard to discover, despite Amazon's efforts to stuff the UI with tips. Different family member profiles can be activated via facial recognition, but the transition isn't always smooth. You'll have to train your family to use the Echo Show 15 to make it really worthwhile. But if you're going down the path of smart displays, the Echo Show 15 comes with a bigger screen and bigger possibilities than the competition.
This post has been read 64 times!