After ruining Android messaging, Google says iMessage is too powerful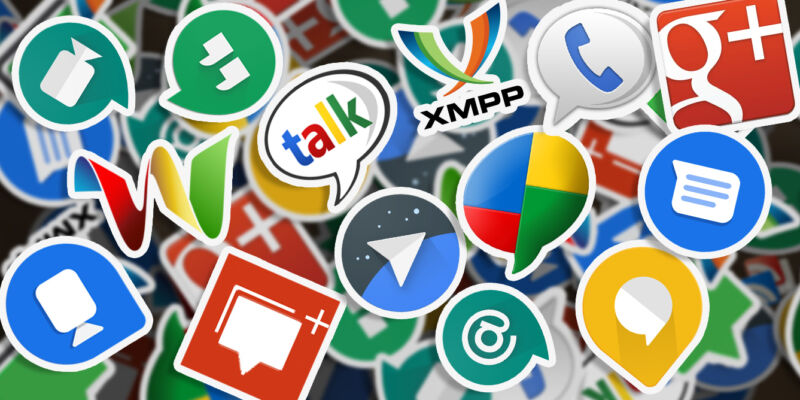 Google took to Twitter this weekend to complain that iMessage is just too darn influential with today's kids. The company was responding to a Wall Street Journal report detailing the lock-in and social pressure Apple's walled garden is creating among US teens. iMessage brands texts from iPhone users with a blue background and gives them additional features, while texts from Android phones are branded green and only have the base SMS feature set. According to the article, "Teens and college students said they dread the ostracism that comes with a green text. The social pressure is palpable, with some reporting being ostracized or singled out after switching away from iPhones." Google apparently feels this is a problem.
"iMessage should not benefit from bullying," the official Android Twitter account wrote. "Texting should bring us together, and the solution exists. Let's fix this as one industry.
" Google SVP Hiroshi Lockheimer chimed in too, saying "Apple's iMessage lock-in is a documented strategy. Using peer pressure and bullying as a way to sell products is disingenuous for a company that has humanity and equity as a core part of its marketing. The standards exist today to fix this."
The "solution" Google is pushing here is RCS, or Rich Communication Services, a GSMA standard from 2008 that has slowly gained traction as an upgrade to SMS. RCS adds typing indicators, user presence, and better image sharing to carrier messaging. It is a 14-year-old carrier standard though, so it lacks many things you would want from a modern messaging service, like end-to-end encryption and support for nonphone devices. Google tries to band-aid over the aging standard with its "Google Messaging" client, but the result is a lot of clunky solutions which aren't as good as a modern messaging service.
This post has been read 50 times!