Acura and Cadillac shine, BMW and Porsche falter at the Rolex 24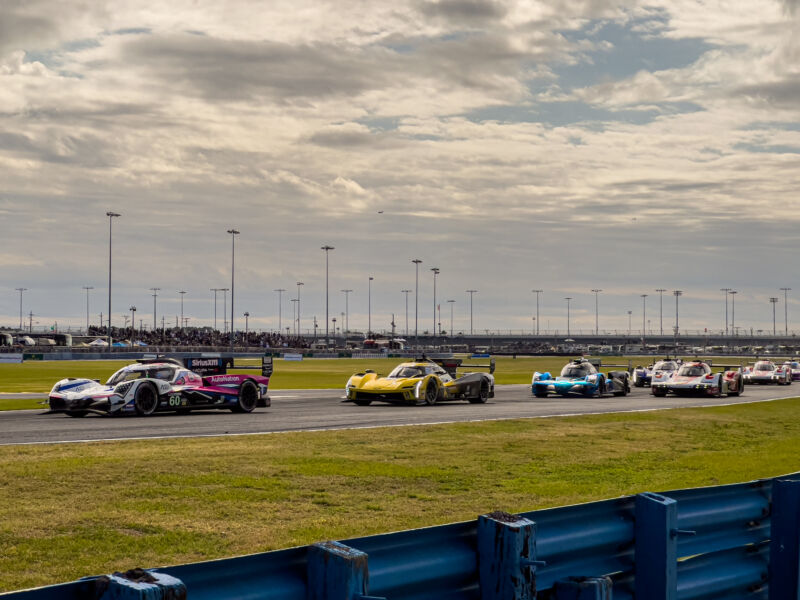 DAYTONA BEACH, FLA.—With just one race on the books, it's probably too soon to declare this the dawn of a new golden era in racing, but that thought was on many minds at last weekend's spectator-packed Rolex 24 at Daytona. The grueling 24-hour race is the season-opening event for the WeatherTech Sportscar Championship, and 2023 saw the introduction of a new class of hybrid prototype race cars called GTP (for Grand Touring Prototype).
The crowds were heavier than ever, buoyed by the debut of the new machines, which put on a good show. And the complicated new energy-based pit stop formula didn't appear to present anyone any trouble.
The same can't be said for the race itself. Twenty-four-hour racing is hard—I speak from some experience—and making it to the end should be, and is, a challenge. A 24-hour race as the first race of the year for all-new cars is even more difficult, despite the thousands of miles each car covered in testing over the past few months. As such, some feared we might be in for a repeat of 2003; that year saw a new prototype class introduced, the best of which finished 24 laps behind the winning car, a racing version of a Porsche 911.
This post has been read 211 times!