A "war of experts": revisiting the infamous 19th century Flores Street poisonings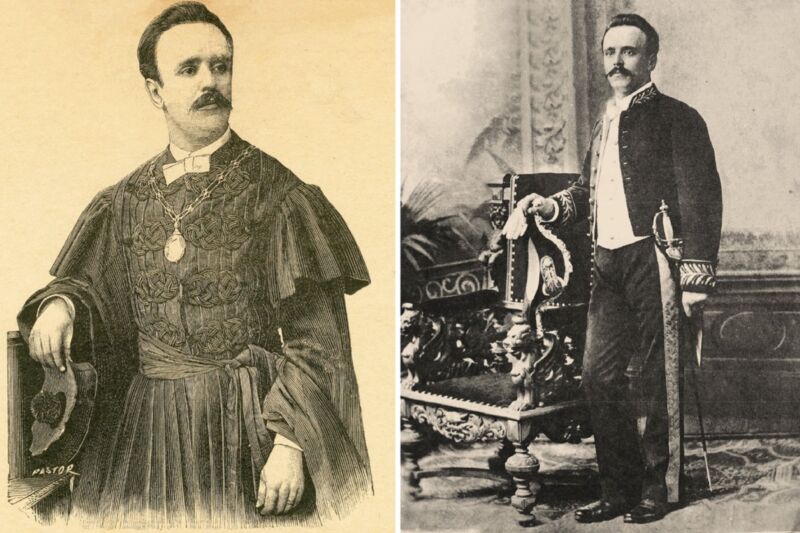 On January 2, 1890, a Portuguese man named Jose Antonio Sampaio, Jr., died in terrible agony while staying at the Grand Hotel de Paris in Porto, Portugal. The son of a wealthy and highly respected linen merchant, Sampaio Jr. showed signs of poisoning in his final hours, including blood in his vomit. He was attended by his brother-in-law, a physician named Vicente Urbino de Freitas.
Sampaio Jr. was nonetheless buried without incident, and the family might have grieved their loss and moved on. But in late March, Sampaio Jr.'s son and two nieces suddenly became ill after eating almonds with liquor and coconut and chocolate cakes, which had arrived at the Sampaio house on Flores Street via a mysterious package. The children's uncle, the aforementioned de Freitas, prescribed lemon balm enemas. While the girls recovered, 12-year-old Mario Guilherme Augusto de Sampaio died in spasms and convulsions on April 2.
Once again, the symptoms were consistent with poisoning, and suspicion soon fell on de Freitas. He was arrested, tried, and convicted in 1893, although he maintained his innocence for the rest of his life. This was the infamous "Crime of Flores Street" and it made headlines around the world. The case continues to fascinate Ricardo Jorge Dinis-Oliveira, a forensic toxicologist at the University of Porto, more than 130 years later, because it gave birth to forensic toxicology studies in Portugal and still informs present-day Portuguese medico-legal procedures. It's also one hell of a story: "It will certainly make a good movie," Dinis-Oliveira wrote.
This post has been read 66 times!