A University Had A Legally-Binding Plan to Solve Its Housing Crisis. Then A Billionaire Stepped In.
Tommy Young, a fourth-year economics and geography major at the University of California Santa Barbara, first learned of Munger Hall on the popular subreddit r/NotTheOnion. The post in question linked to an article about a dorm to be built on UCSB's campus. Funded and designed by Berkshire Hathaway vice-chairman Charlie Munger, the dorm is meant to house approximately 4,500 students in a vast building with a footprint twice the size of One World Trade Center. 94 percent of the bedrooms would not have windows, instead substituting large digital screens that will simulate an actual window and potentially serve up other content as well like advertisements or PSAs. It would carry a $1.5 billion price tag. 
Munger, a 97-year-old who has no formal architecture training, defended his credentials to design buildings by saying "I've hired a lot of the very eminent architects for over 70 years" and added he designed other dorms like Munger Residences at the University of Michigan. He pledged to provide $200 million in initial funding for Munger Hall as long as he has final say over the specifications of a building out of the pages of a post-apocalyptic comic book and dubbed, by the Santa Barbara Independent, "Dormzilla."
"My first reaction was this must be satire," Young said. "There's no way this could be seriously proposed." 
But Munger Hall was an all-too-real idea, one that was greeted with immediate and withering backlash from far beyond the University of California system. The story went viral, with the post Young saw getting 44,700 upvotes and more than 3,000 comments, reaching the top of Reddit. Virtually every national publication, including this one, covered the story. 
An architect on the campus's design review committee, Dennis McFadden, resigned in protest, calling the project "unsupportable from my perspective as an architect, a parent, and a human being." Los Angeles Times architecture critic Carolina Miranda said Munger Hall "takes dumb and multiplies it by a factor of willful ignorance squared." Eight former campus architects in the University of California system signed a letter to the UC Regents, which was obtained by Motherboard, opposing the project, warning "There is no telling the actual harm that could be engendered by this project." Dozens of Santa Barbara architects signed a letter expressing similar concerns. A group of UCSB architecture history professors created a Change.org petition opposing the project, which as of this writing has more than 3,300 signatories. A campus protest attracted hundreds of people with signs saying "Munger Hell" and "No Window No Way." When Motherboard conducted interviews with experts in architecture, neuropsychology, and the importance of natural light to human well-being, words like "inhumane," "dystopian," and "cruel" regularly popped up. 
After seeing the Reddit post, Young decided to do his own research on Munger Hall. He had never participated in campus politics before, but what he learned made him join the opposition. He started his own petition on Change.org, addressed to UCSB Chancellor Henry Yang, urging him to reject Munger Hall. As of this writing, the petition has more than 13,000 signatures.
Despite the near-universal condemnation of Munger Hall, the university says it is pressing on with the project, chalking opposition up to sensationalism in the news media. "Munger Hall is a forward-looking solution that meets the housing needs of students while providing enhanced services and amenities not offered in other residence halls or off-campus housing," the university said in a statement to Motherboard. "It is purposefully designed to counter social isolation through communal spaces and amenities that recognize the benefits students gain from interacting with other students while at the same time provide privacy when desired. No student will be forced to live there, but we expect it to be a popular option when it opens in a few years."
Munger—a famed investor up there with his longtime partner Warren Buffet on the business genius pantheon and a purveyor of pithy quotes and worldly wisdom memorialized in multiple books—also rejected the criticism, saying, "This windowless thing is just a bunch of crazy suppositions by an ignorant man." Multiple attempts to reach Munger for comment on this story were unsuccessful.
He was referring here to McFadden, who had been on the DRC—a group of advisors that review projects planned for the UCSB campus—for 15 years before he resigned in October. It was his strongly-worded letter to fellow DRC members explaining why he felt the need to resign over Munger Hall that was the source of the viral coverage.
McFadden, who has been designing buildings for public institutions for 35 years, described Munger's personal attacks as a distraction."I'm not the issue," he said. "The issue really is the building and the misguided pieces or design of that building and how it puts students in danger."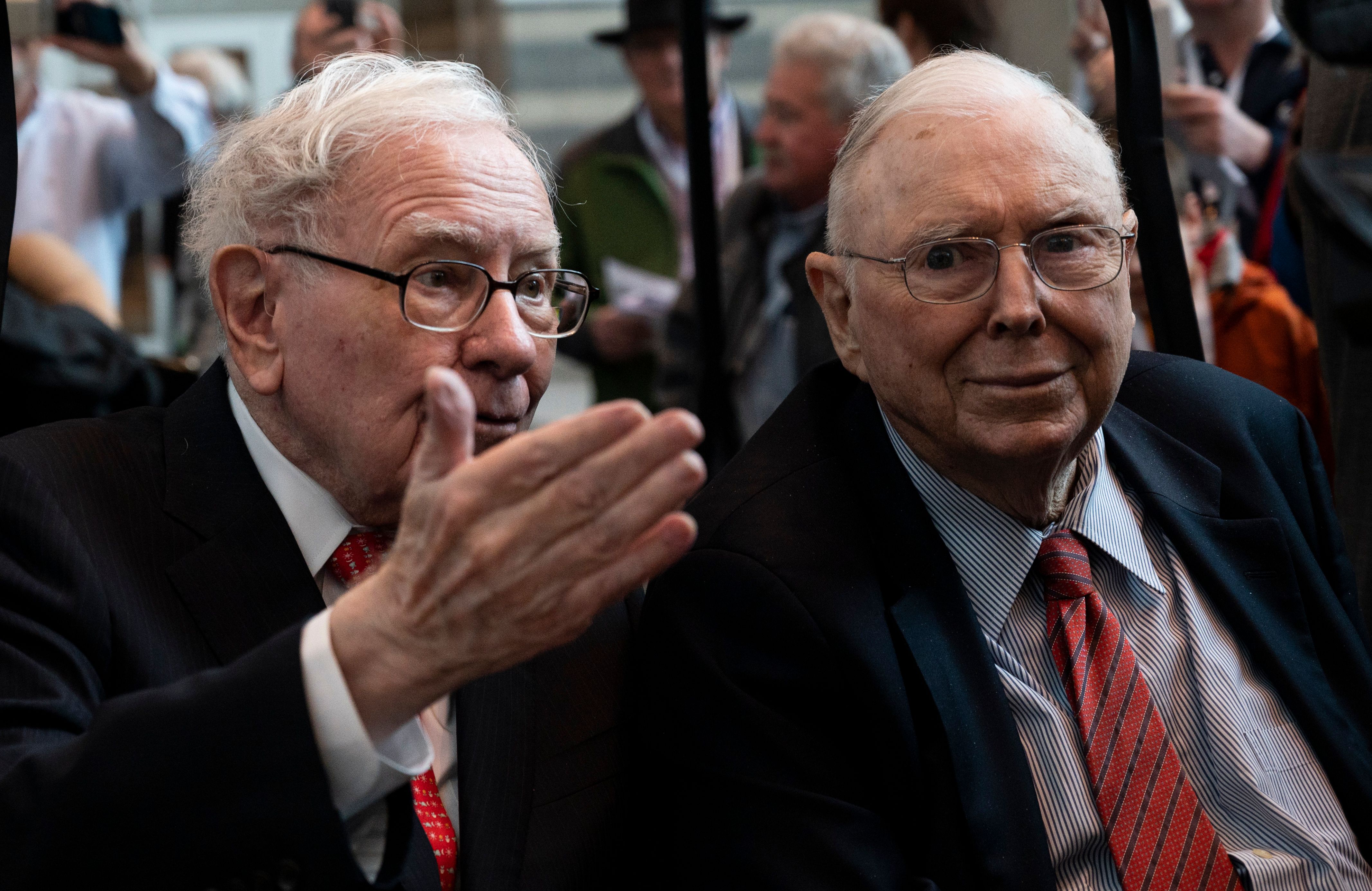 Munger and the university continue to defend their design, maintaining that its digital windows, which can purportedly be programmed to mimic circadian rhythms, are in fact better than existing campus dorms. He claims architects like McFadden don't like his design because "it was so novel, he's never seen that done, and he doesn't like it when it's different from what he's used to."
What Munger portrays as novelty, McFadden describes as confusion. "I thought it might have been a student project, to tell you the truth," McFadden told Motherboard of his first impressions of Dormzilla, "because I literally could not take it in. I could not figure out what it was I was looking at." 
As more people saw what McFadden was seeing, they, too, had questions. Researchers doubt Munger Hall could even be approved by an ethics committee as an experiment. Professors on campus learned the university could cite no research to support its arguments that Munger Hall's windowless bedrooms are more than glorified torture chambers. Local housing advocates and politicians were left dumbfounded that the university has seemingly dumped its existing, legally-binding plan to address its housing crisis for an untested concept dreamed up by an amateur architect. And they wondered why the university had not mentioned the massive dorm project for the better part of five years, only to try and quietly slide it through at the last minute, despite having a "mockup" on campus. 
All of these questions revolve not around Munger's architectural decisions, but the university's perplexing embrace of his vision when it had—quite literally—other plans on the table. 
Santa Barbara has long been known for three related attributes: natural beauty, perfect weather, and expensive housing. Situated on a narrow plain between the beach and mountains, it has long been regarded by its residents as an oasis from Los Angeles =and the rest of California's aggressive obsession with growth. The greater Santa Barbara area is home to countless mansions along the coast, including a development called Sea Meadow created by Munger and often referred to by locals as "Mungerville." The downtown has strict architectural codes to accord with the distinctive colonial Spanish style, and any proposed strip malls or development are generally greeted with hostility. In a 1991 afterward for his landmark book Cadillac Desert: The American West and Its Disappearing Water, Marc Reisner noted Santa Barbarans "used to cherish its geographic isolation and its minimal water supply because both helped to constrain growth, which most people there abhor."
When UCSB, then called Santa Barbara State College, was incorporated into the University of California system in 1944, it was meant to complement this oasis, rather than transform it. The college would educate undergraduates only in a liberal arts setting and have an enrollment ceiling of just 2,500 students. 
But the Baby Boomers and accompanying enrollment surge in the 1960s transformed not just UCSB's future, but that of the entire UC system. Flacks, the former UCSB sociology professor, moved to Santa Barbara to teach in 1969. He has spent the better part of the past 20 years, most of it in retirement, advocating for sustainable and affordable housing in Santa Barbara. Flacks said there is much to appreciate about the growth of the UC system, because it embodies a noble promise that there should be space and opportunity for every student who is eligible and desires to attend. Particularly in recent decades, that promise has been increasingly extended to underprivileged and undocumented students, and Flacks believes this is an achievement Californians should be proud of. 
That broad promise has, though, bumped up against political, financial, and physical constraints. Flacks said there are two basic ways to accommodate more students and the faculty and staff to support them. The first is to build new campuses—but building even one new campus and all the accompanying infrastructure would cost tens of billions of dollars. So the UC system has, as Flacks describes it, a dilemma: "How do you add more students to the university without building entirely new universities?" 
The answer is to make the existing campuses bigger.
Between 1999 and 2020, the UC system's enrollment increased by 64 percent. To put this another way, 112,000 more students attended UC schools in 2020 than had just 20 years prior. Those additional students would be sufficient to fill the system's two largest campuses, UC Berkeley and UCLA, and about two-thirds of the third-largest campus, UC San Diego. 
UCSB has been a part of this trend, but, in keeping with its history, has resisted this growth. The university has long been the area's largest employer, and when it grows, so do the issues Santa Barbara has long fought, such as traffic, housing and rent prices, and preserving the landscape that makes the area so attractive to the lucrative tourism industry.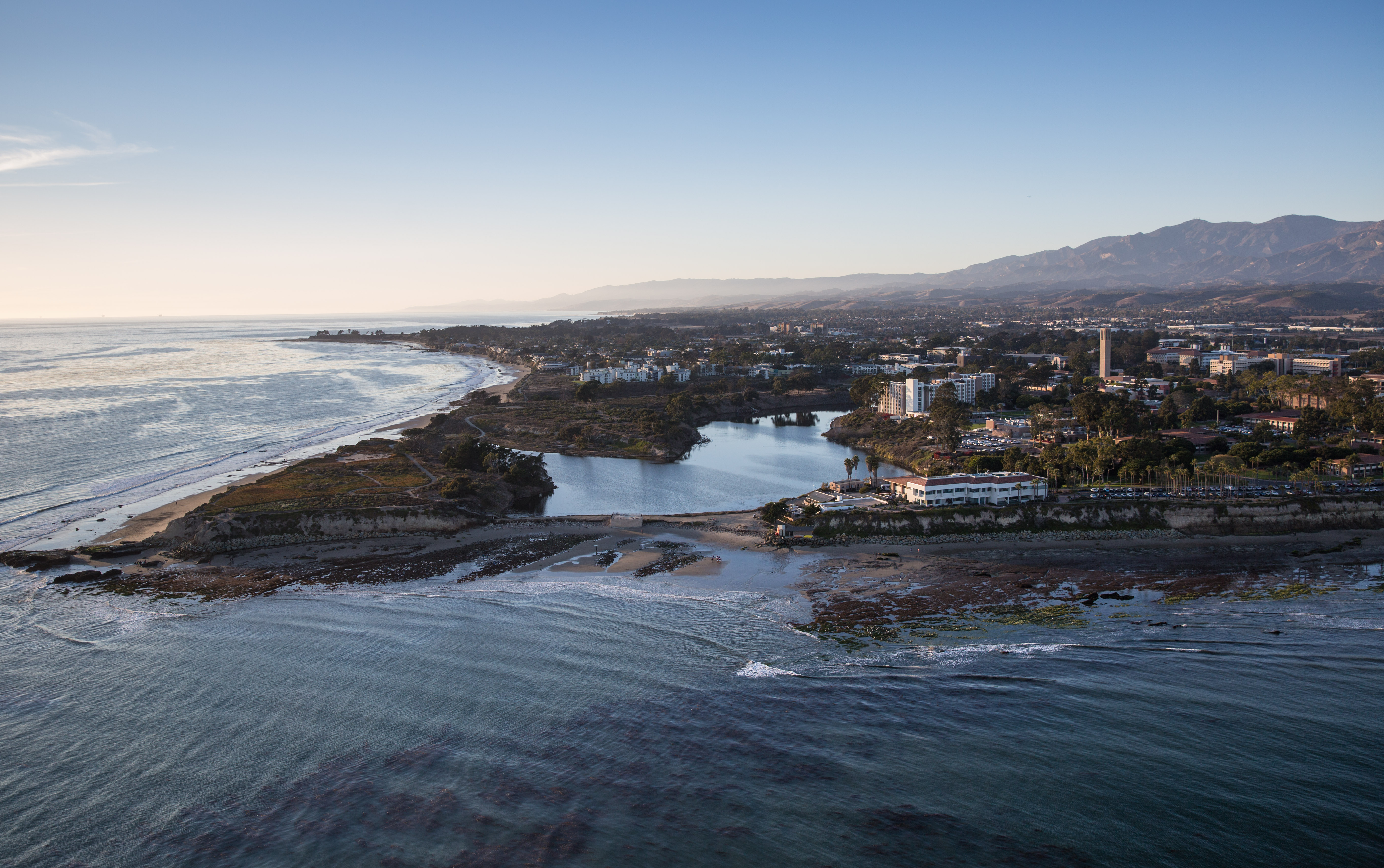 In 1991 UCSB negotiated an increase in enrollment to around 20,000 with local community groups, the city, and the county. In exchange, the university agreed to construct a few dozen affordable housing units for staff and improve roadways on and near campus. The university also promised to provide funding for city services in Isla Vista, an unincorporated community part of the county of Santa Barbara but not the city.
About 15 years later, the university once again, under pressure from the UC Regents, wanted to increase enrollment by 25 percent, or an additional 5,000 students. It engaged with the city, the county, and local community groups including Flacks' Sustainable University Now coalition (SUN) to form a new agreement called a Long Range Development Plan (LRDP). Flacks said there were "a number of big, gaping holes" in the university's proposed LRDP, including scant mention of where exactly all these people were going to live. But through years of what Flacks described as productive and collaborative negotiation, the LRDP was modified and agreed to in 2011, with a number of important provisions. 
Enrollment was capped at 25,000 and the university agreed to "build housing for all new students in a timely manner," as well as 1,800 additional units for faculty and staff. It also promised to reduce the number of parking spaces on campus and improve and expand the bicycle paths—all with an eye, Flacks said, towards environmental sustainability and reducing emissions. The overarching goal was to allow people to live close to where they study and work. In exchange, SUN agreed to support the LRDP with the California Coastal Commission, a regulatory body that oversees development along California's coast, making UCSB the only UC campus covered by its mandate. 
Crucially, these promises were legally-binding and the specific projects mentioned already passed environmental review, meaning the projects that were part of the plan had a fast track to reality. 
Flacks emphasized that these housing goals were more than just targets on paper. "They're not just aspirations. They're integral to their plan. That was the idea. And [the university] said it over and over again: We will house the people who come here under this plan." Because enrollment would increase by 5,000, it was a legally-enforceable promise to build 5,000 more beds for students. 
Flacks was proud of the LRDP agreement. "To me, as a long-time professor here, but also as a community activist, it seemed like a good achievement."
And for the first few years, the university appeared committed to upholding the agreement. SUN and the university held regular meetings on the issue. Sierra Madre Villages opened in 2015 with 515 new beds. In 2017, UCSB opened the San Joaquin Villages, a modern, architecturally significant dorm a 10-minute bike ride from campus with 1,000 beds—proof the university could build good housing to address the housing crisis.
But it hasn't been enough, and the housing crisis has only gotten worse. Izzy Bahamonde-Partlan (who uses the pronoun "they") was living in a campus dorm their freshmen year when the pandemic hit. In September 2020, they moved into an apartment in Isla Vista, a lease they had secured before the pandemic. Isla Vista is surrounded on three sides by the university and a third by the Pacific Ocean. Once a bucolic seaside enclave, by the 1980s, this roughly half-mile square area was almost entirely populated by students, but it inherited a restrictive zoning code from its days as a free-spirited hamlet.
But then the lease expired and, as Bahamonde-Partlan put it, "I couldn't find anywhere else to go." They subleased for a bit, then slept on a friend's floor, then couchsurfed for the first few weeks of this quarter.
Their situation is hardly unique. Some students live out of vans. About 350 students are being put up in hotels at the university's expense because they have nowhere else to go.
In the four years prior to the pandemic, Isla Vista's student population averaged 9,361 per quarter, a number that typically exceeded on-campus housing until recently. (The rest tend to live in nearby cities Goleta, and Santa Barbara, study abroad, or are listed as "other.") Isla Vista has a population density of about 17,000 per square mile, much less than places like Manhattan, which houses approximately 67,000 people per square mile, but about the same as San Francisco. But there is a key distinction. Isla Vista is doing it not with skyscrapers and large apartment complexes, but almost entirely by stuffing as many kids into two-story buildings as they can possibly tolerate. It is a classic example of the difference between density and crowding, brought about by restrictive zoning codes.
As thousands more students enrolled, though, the university stopped building new housing. McFadden cannot remember a housing project being presented to the Design Review Committee since 2016, meaning, under the DRC's traditional timeline, the university hadn't even entered the preliminary design phase for any building. Thus far, the university has constructed only 1,500 of the 5,000 promised new housing units for students and just 263 of the 1,800 for faculty and staff. Meanwhile, the 2025 deadline for constructing all that new housing looms.
Bahamonde-Partlan's housing hunt consumed their life, they told Motherboard. "It's not that I wasn't able to pay for it, or that I was being picky, or that I wasn't looking hard; I would've taken nearly anything I could get at that point." But there simply wasn't anything available. "I was spending every waking moment worrying about where I would go, and when I finally did become unhoused, I was so distraught that when my dad came to help me move, I just kind of broke down crying in his arms. I didn't know where I would be moving to, only that all my things were going into a storage unit and I would have to keep pushing." Bahamonde-Partlan says they suffered multiple panic attacks and had to be taken to the ER for what a doctor diagnosed as a psychogenic non-epileptic seizure brought about by extreme stress.
"I did literally nothing to deserve this," Bahamonde-Partlan said, "and the university won't even own up to the fact that they created this mess and dumped us right in the middle of it."
In a July 19 letter to SUN, the university explained the situation was quite simple. It still planned to build 5,000 new units for students by 2025, because more than 4,500 of them would be in the same building.
Do you know anything about Munger Hall or Charlie Munger's efforts to build a similar dorm elsewhere? We'd love to hear from you. Email the reporter Aaron Gordon at aaron.gordon@vice.com.
"We learned, and this became upsetting in a way to us," Flacks said, "all the dorm plans they had, they were going to put on hold. Because Munger would solve all their problems."
The PowerPoint began with a slide featuring a man looking through a telescope with the words "Charlie's Vision" overlaid on top. The next slide, a wall of text, detailed that vision. 
This was the presentation McFadden sat through that so disturbed him it resulted in his resignation from the DRC.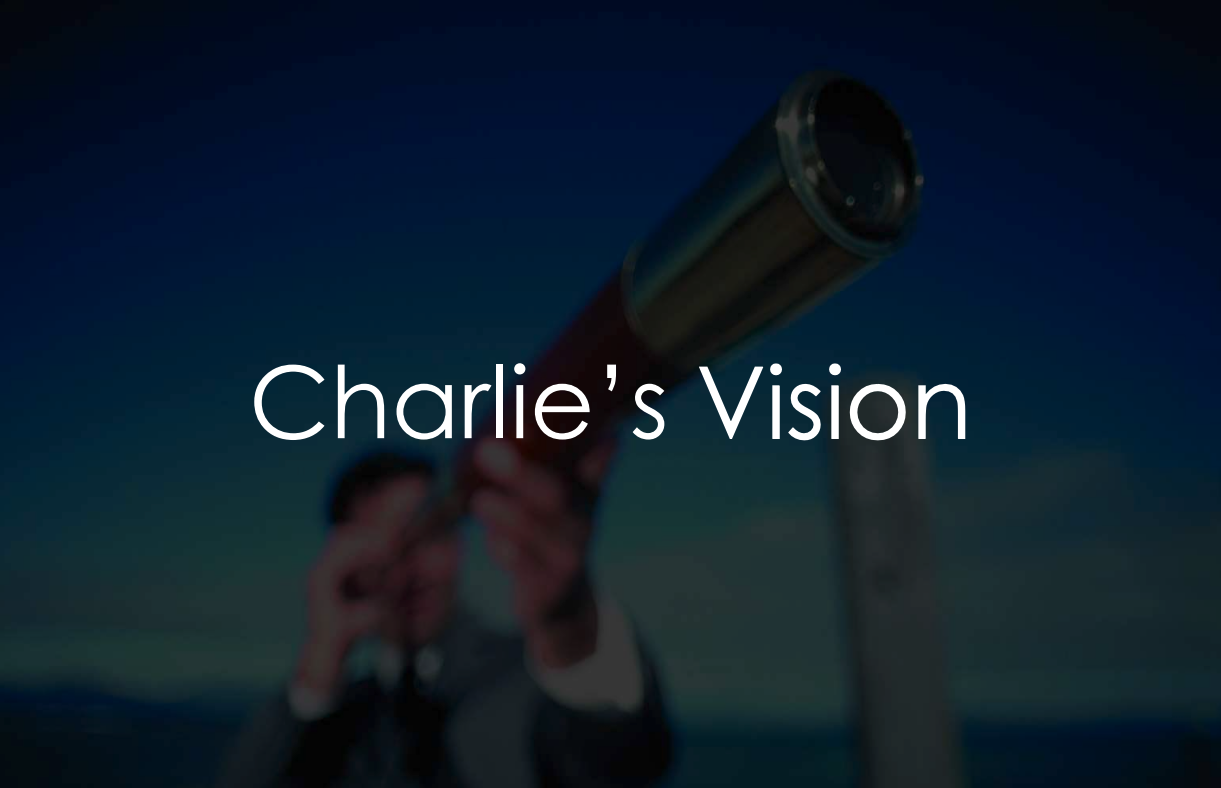 Munger Hall would be approximately 400 feet by 400 feet—double the footprint of One World Trade Center, and too large to fit on Dodger Stadium's playing field. By comparison, the Munger Residences at the University of Michigan is roughly 270 feet by 170 feet on eight stories versus Munger Hall's 11 stories, but the Michigan version houses only about 600 students compared to Munger Hall's projected 4,500. 
The building is designed around the concept of "repeatability," as project lead Gene Lucas put it in a July presentation that was posted online. This is to say that it repeats the same design over and over again, floor by floor, a concept Munger took from the Unité d'Habitation in Marseille, a modernist housing block by Le Corbusier. (Munger humbly added, "We took Corbusier's errors and the errors in university housing and eliminated them one by one.") Observers less attuned to the history of brutalist architecture are more likely to be reminded of prisons—which, it should be noted, are legally required to have cells with access to natural light in most states—or dystopian sci-fi like Judge Dredd or Blade Runner. 
The smallest unit is the suite, which consists of eight single-occupancy rooms, two bathrooms with showers, a kitchenette, a communal table, and a "large TV." Little is said in the presentation about the windowless bedrooms. Lucas admitted he was "skeptical" of the virtual windows until he went and visited the mockup. "You certainly believe there is daylight on the other side," he added, before moving onto the next slide. 
Munger has likened the virtual windows to the ones on Disney cruise ships, which display, according to Disney, a "a real-time view outside the ship." This amounts to a porthole view for rooms below deck or in the interior of the ship, with animations of Disney creatures either floating or swimming by.
In a subsequent Q&A released by the university after the backlash, the university admitted, "The use of virtual windows is unique and indeed a bit unorthodox. The team is currently working with University of California experts in the field to ensure these virtual windows will perform as intended." 
There are eight of these suites per "house," as the designers call them. Each house has a "great room" along the exterior wall, a large kitchen, laundry, as well as a "game room" with a ping pong table. The first and 11th floors will have building-wide amenities like a bakery, a fitness area, a pub-like restaurant, and other communal areas.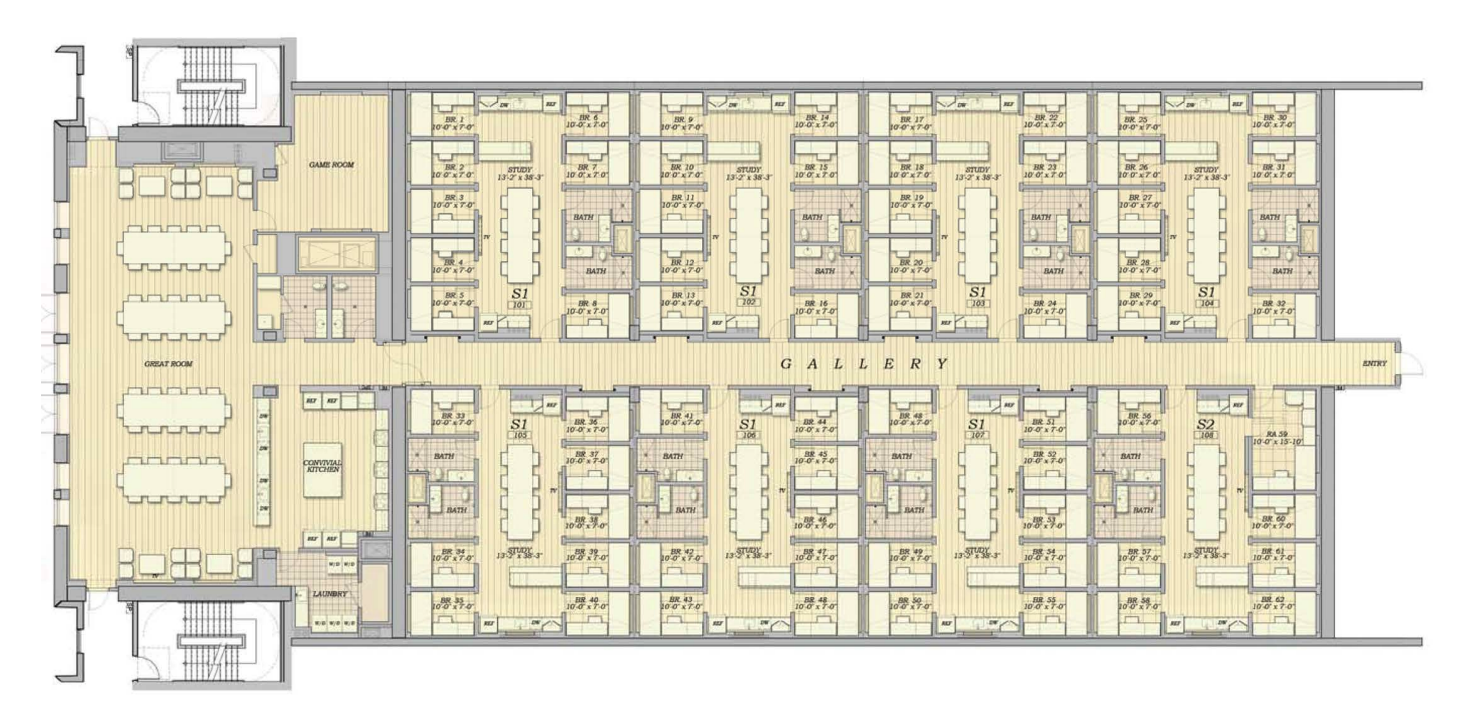 One house by itself is a lot to take in, with its 63 students—one suite per house will have seven rooms, not eight—and various layouts. But this is where the scale of Munger Hall becomes difficult to fathom. There are eight of these houses per floor, connected by a single long corridor running down the center. Each floor will have 502 students housed on 151,000 square feet, just a hair over 300 square feet per person on average, a number that includes all the common areas, auxiliary, corridor, and stairwell space. For comparison, my alma mater, the University of Maryland, has an undergraduate enrollment of around 30,000 students, and its largest dorm, Oakland Hall, an eight-story building with two wings, houses 709 students. Most of the dorms at Maryland house fewer students than a single Munger Hall floor.
All in all, Munger Hall would be the largest student dormitory in the country, overtaking Bancroft Hall in the U.S. Naval Academy, which houses about the same number of students as expected in Dormzilla on a much larger footprint with multiple wings creating more exterior space, enabling dorm rooms to have windows, among other features.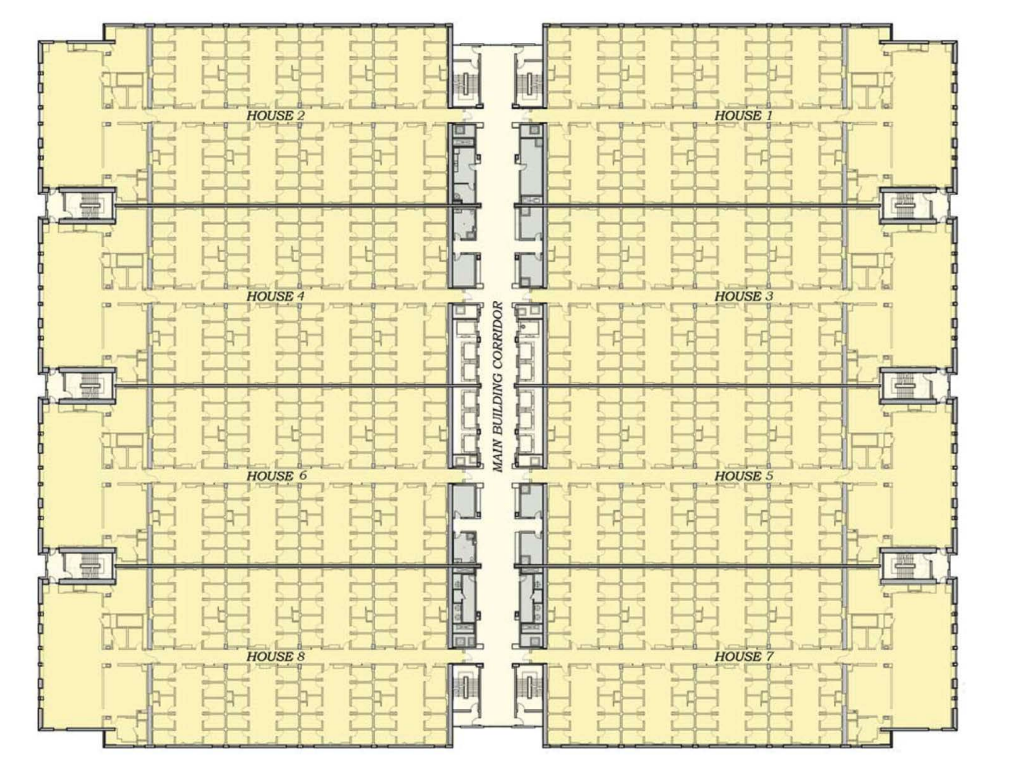 The obvious question, the one Young had when he first learned of this design, is: Why? Why design it like this? The answer is in that wall of text presented to the DRC, "Charlie's Vision."
"Student housing must offer much more than a safe, comfortable space," according to the slide. "Student housing must also support a wide range of social and emotional needs, helping students get the most from their college experience and enable students to transition to their adult lives."
The idea is that the bedroom must be "just good enough" but the building as a whole "exceptional—Our town in the sky." Students will "build relationships for future [sic]" not just among their seven suite-mates, but also their 62 house mates, 501 floormates, and some 4,500 building-mates, according to "Charlie's Vision." And this will happen because the building, through its design, encourages "student interaction and relationship building." The "reduced" square footage per student is a feature, not a bug.
Although Munger has since tried to emphasize that he collaborated with other architects on the design, this wasn't the tone anyone involved was striking just a few months ago. Back in the summer, the university boasted that it was Munger who deserved all the credit. 
"The design of the project, as well as how it will be built, can be credited to Munger's own sweeping and inspired vision for the university's new student housing," a press release crooned. "The outcomes he has detailed from the start of his joint venture with UC Santa Barbara specify everything from building materials to ventilation, to improving student happiness and educational effectiveness, to the many academic spaces amenities it will offer—all much more affordable, and much better, than is typical for such endeavors."
In a statement to Motherboard, the university defended allowing Munger to dictate the building's design by citing precedent. "The vast majority of gifts come with donor restrictions."
More striking than the building itself is the withering criticism it has received. The critics span in age from college students to octogenarians; they vary in architectural knowledge from internet commenters to some of the field's most respected professionals; and they range in geography from UCSB's backyard to all over the world. As eight former UC campus architects said in their letter to the UC Regents opposing the project, "Mr. Munger has been widely quoted as saying 'No two architects ever agree on anything.' Ironically, Mr. Munger's proposal for the Santa Barbara campus has demonstrated just the opposite: America's architectural community is speaking out loudly against it."
On the practical side, observers wonder how this building will even function on a daily basis. There is no dining hall on site or nearby, meaning most students will be reliant on the kitchens and grocery store onsite for meals. That is presented as a feature to encourage self-reliance and communal feel. (Whether college students actually want to be cooking their own meals is never discussed.) But the renderings show just three oven ranges per house, or one for every 21 students. A UCSB spokesperson told Motherboard these renderings were "an initial representation." Currently they plan to install four wall ovens, three electric cooktops, four refrigerators and six microwaves per 63 students, "but that could change" based on feedback, the university says. Munger Hall residents would also have access to the campuses's other dining halls.
And while initial reports of only two exits were not accurate—there are 15—the presentations don't provide any information about how people are supposed to get around the building, the number of elevators, stair widths, or other basic information around people movement, sparking concerns about how long it will take students on upper floors to enter or exit the building. Due to the artificial windows and reportedly sophisticated HVAC system, the building is entirely reliant on electricity (and lots of it, with no renewable energy generation onsite such as solar panels) to function. It will have emergency backup power, but the building's incredible reliance on constant electricity provides a single point of failure that, if jeopardized, could instantly put thousands of students in physical danger. Several people also told Motherboard they're concerned about who determines the content displayed on these virtual windows, what kind of digital security they will have, and if they could be future platforms for advertisements or other dystopian scenarios. 
But for many, these practical problems are just the beginning. To experts who study the importance of natural light in living environments, Dormzilla is an ethical nightmare.
"The design of Munger Hall is inhumane," said Kevin Van Den Wymelenberg, professor of architecture at the University of Oregon and director of the Institute for Health in the Built Environment. "The plan to use primarily fake windows will, at best, provide a diluted signal of outdoor daylight conditions (intensity and spectrum), and will in practice contribute to poor sleep quality, accumulated sleep debt, and a general disconnection from nature." Van Den Wymelenberg added that the plan to use filtered mechanical ventilation—which the university boasted will make the air inside cleaner than that outside during wildfires—"will contribute to poor indoor air quality, increased abundance of human-associated microbes, and decreased diversity of the overall indoor microbiome," all of which have been associated with negative health outcomes.
Marc Berman, a professor of psychology at the University of Chicago who studies the importance of nature to mental health, echoed these thoughts and summarized the Munger Hall plan as "stupid, it's really stupid." He cited research that shows positive health outcomes when hospital patients are given a window with a view versus no window to demonstrate the importance of natural light to human well-being. He added that he is not aware of any research that tests how effectively artificial or digital exposure to natural simulations over long periods mimics those effects, meaning Munger Hall is entering uncharted territory. 
"But," he added, "I don't think you can replace natural light."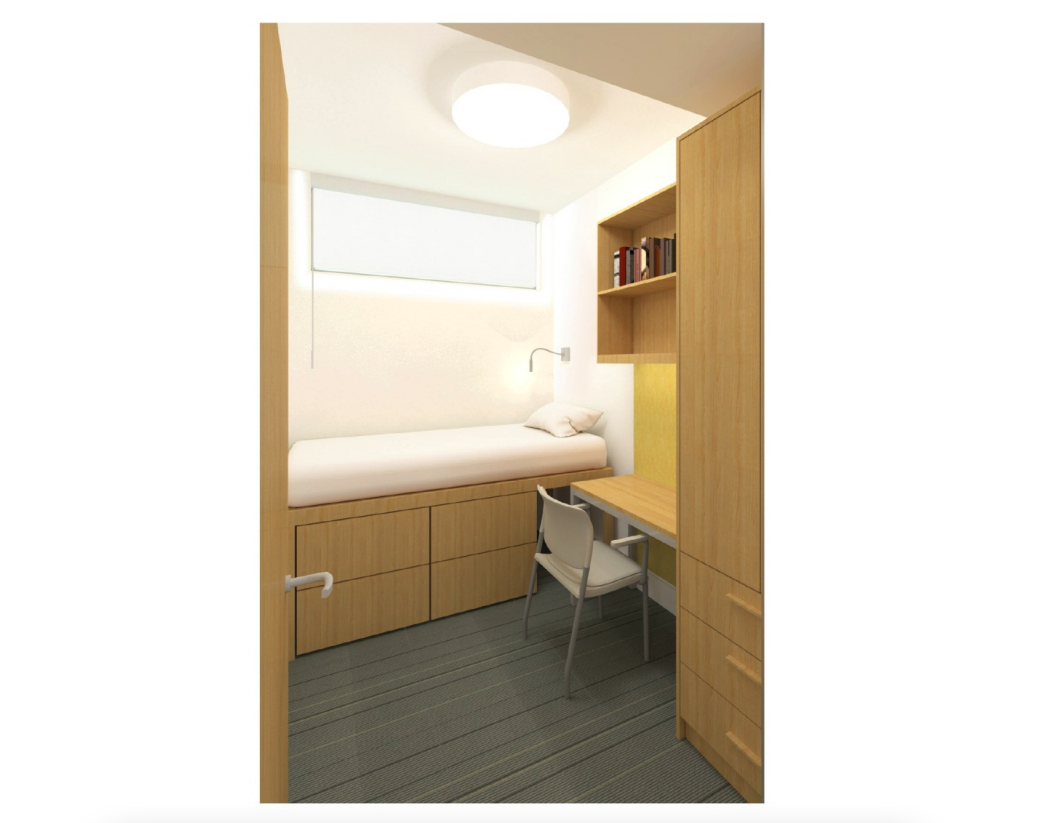 Both Berman and Van Den Wymelenberg said the most vexing thing about Munger Hall is that it likely wouldn't be approved even as a research experiment. Research institutions have institutional review boards, or IRBs, that ensure experiments follow ethical guidelines and don't put participants at unreasonable risk. Neither Berman nor Van Den Wymelenberg think a Munger Hall-like experiment would pass IRB muster.
"If I said, 'OK, University of Chicago, I want to do an experiment, I want people to sleep in a windowless room for two weeks and see how it affects their behavior,' I'm not sure they would give me IRB approval," Berman said. 
Van Den Wymelenberg concurred. "If occupying Munger Hall were formalized as a human factors research project and reviewed by an institutional review board (IRB)," he told Motherboard, "it may be difficult to gain approval."
UCSB did not respond to a specific question about this critique of the Munger Hall design.
When presenting a plan before an IRB, a researcher might cite existing literature to suggest their experiment is unlikely to cause harm. But the university and Munger Hall's backers have thus far presented no such research, despite repeatedly being asked what evidence they have that the windowless artificial light design is safe for students. 
At an Academic Senate Town Hall meeting on November 15 to discuss Munger Hall attended by more than 100 faculty, the UCSB architectural historians group told the administrators present that "Munger Hall is justified uniquely by the unsupported, fact-free assertions of the billionaire architectural hobbyist who conceived it. It cannot be said often enough: no serious supporting data has been brought forth to support the claims made in favor of this outlandish design." Later in the meeting, several professors asked Chancellor Henry Yang directly what research or studies had been done or could they cite on this question. Multiple participants described what followed as "deafening," "absolute," and "total" silence lasting upwards of 30 seconds. Nobody answered the question and the Q&A simply moved on. 
An element that would help any such experiment gain approval is an opt-out option, a typical feature of any human factors experiment: If any participant wants out, they can leave immediately, no questions asked. 
The university has spun this question as a point in favor of Munger Hall, not against it. "The campus currently houses more than 10,000 students in university housing," the university said in a Q&A defending the project, "and Munger Hall will be available to those who prefer it."
But Young called this "a ridiculous statement to make." UCSB housing is determined by lottery. Currently, thousands upon thousands of students are given no housing through this lottery. The best Munger Hall can promise is that 4,500 additional students will be given a housing slot. For those with a low lottery ranking, they are likely to be given the choice of Munger or nothing. 
"If you get a bad slot in the lottery," Young summarized, "you will be stuck in this building."
With all of these problems with Munger Hall in mind, longtime UCSB housing activists are left scratching their heads. From their perspective, the university had a housing crisis, but it also had a plan to fix it. Everyone thought they were on the same page. Flacks, Third District County Supervisor Joan Hartmann (whose district includes the university), her staffer Gina Fischer, and a host of others met regularly and cordially with the university about housing. Flacks and Hartmann both described their relationship with the university as positive and productive. San Joaquin Villages opened in 2017 to acclaim and aplomb. At $23,000 per bed, it is about one-fourteenth the cost per bed of Munger Hall. The university had other plans for other projects. There was a problem, but it was getting solved.
The question they are asking now is: Why? Why did the university throw the LRDP away and go all in on Munger Hall? Why did it sweep all these other viable plans off the table and put all their eggs in this gigantic, expensive, entirely novel, untested, and hyper-controversial basket?
The obvious answer is that Munger paid them to. By providing $200 million in initial funding—and, it is widely believed by housing advocates, pledging to pay for the rest as long as his designs are followed—Munger took the question of how to pay for those 4,500 new beds off the table, no small matter for a public university.
But most of the people I spoke to don't think it was that simple. For every problem Munger Hall solves, it seemingly creates new ones. It has to clear environmental review and gain the California Coastal Commission's approval—no gimme given the project's size and scope. And it's not clear what the funding mechanism for the remaining $1.3 billion will be; Munger is unlikely to pay for it all dollar for dollar as his net worth is reportedly $2.2 billion, and the university will likely have to borrow off the backs of future rents. Plus, there is the likelihood the project won't be completed on schedule by Fall 2025, triggering lawsuits for failure to fulfill the terms of the LRDP, not to mention the risk of potential lawsuits from future students given no choice but to live in windowless rooms.
Nobody has any good answers to these questions because the university isn't talking to them. This sudden about-face, more than any other, is the question vexing the people who have been paying attention to UCSB housing issues the most.
In its July 19 response to the SUN letter, the university claimed it had "repeatedly explained both publicly and privately, plans for the construction of the Munger Residence Hall on the main UCSB campus are well underway…" But Fischer told Motherboard this characterization of events feels like the university is living "in a different reality." She said the July 28 meeting was "seemingly out of nowhere…So for them to unveil this massive project to the community in this manner, with little notice, in the middle of the summer," Fischer said, "was head scratching to say the least." 
Fischer is not alone in her confusion. If the university did "repeatedly" explain this, nobody seemed to have heard them. At the same time these letters were being exchanged, the Santa Barbara Independent referred to the Munger Dorm as being "resurrected," suggesting the city's main paper also didn't get the message. In fact, the paper's most recent news article prior to that about the project was the announcement of the project itself in May 2016.
That July 28 meeting was when project leader Gene Lucas referred to a "mockup" of the dorm rooms that convinced him of its viability. None of the housing activists party to the LRDP agreement seem to know anything about this mockup, where it is, or who has been allowed to see it. When asked about the mockup, a UCSB spokesperson said the mock-up was "always intended to be used as a way to give campus community members a first-hand experience of the design" to provide feedback but COVID-19 derailed those plans. The university says the mock-up is located "close to campus" and it still intends to make the mock-up publicly viewable "in the coming months."
Although the university has implied that media sensationalism is the main reason for the vociferous backlash, most observers blame the university's lack of transparency for creating conditions ripe for shock and outrage. The university has clearly been working on this project for years, but for whatever reason, didn't keep anyone informed. And when it was legally obliged to disclose it through the scoping hearing and DRC committee, it did so in the most perfunctory manner, unwilling by its own admission to consider alternative points of view, suggestions, or feedback, a result of the conditions Munger set, according to two people at the presentation. Rather than work with partners to convince them the design can work, the university tried to sneak it through—a strategy that, if nothing else, leads people to believe it has something it wants to hide.
A UCSB spokesperson rejected the assertion that Munger Hall has been planned in secret. "We actively seek feedback from our campus community around major projects," a university spokesperson said, pointing to a public comment period held from mid-July to August 13, a period in which most student and faculty are off campus on summer break. "The University is still undergoing a lengthy review and approval process and will continue efforts to solicit feedback on the project from faculty, students and alumni, including developing tours of the full-scale mock-up for the UC Santa Barbara campus community."
Now that it's out there, the UCSB community is gearing up for a fight. Activists seem to consider Yang and UCSB a lost cause, having already made up their minds and gone all in on Munger Hall. Nearly everyone interviewed for this article cited Yang's reputation for waiting out any and all protest movements until the furor dies down. Instead, they plan on focusing their efforts on the UC Regents and the California Coastal Commission as potential pressure points.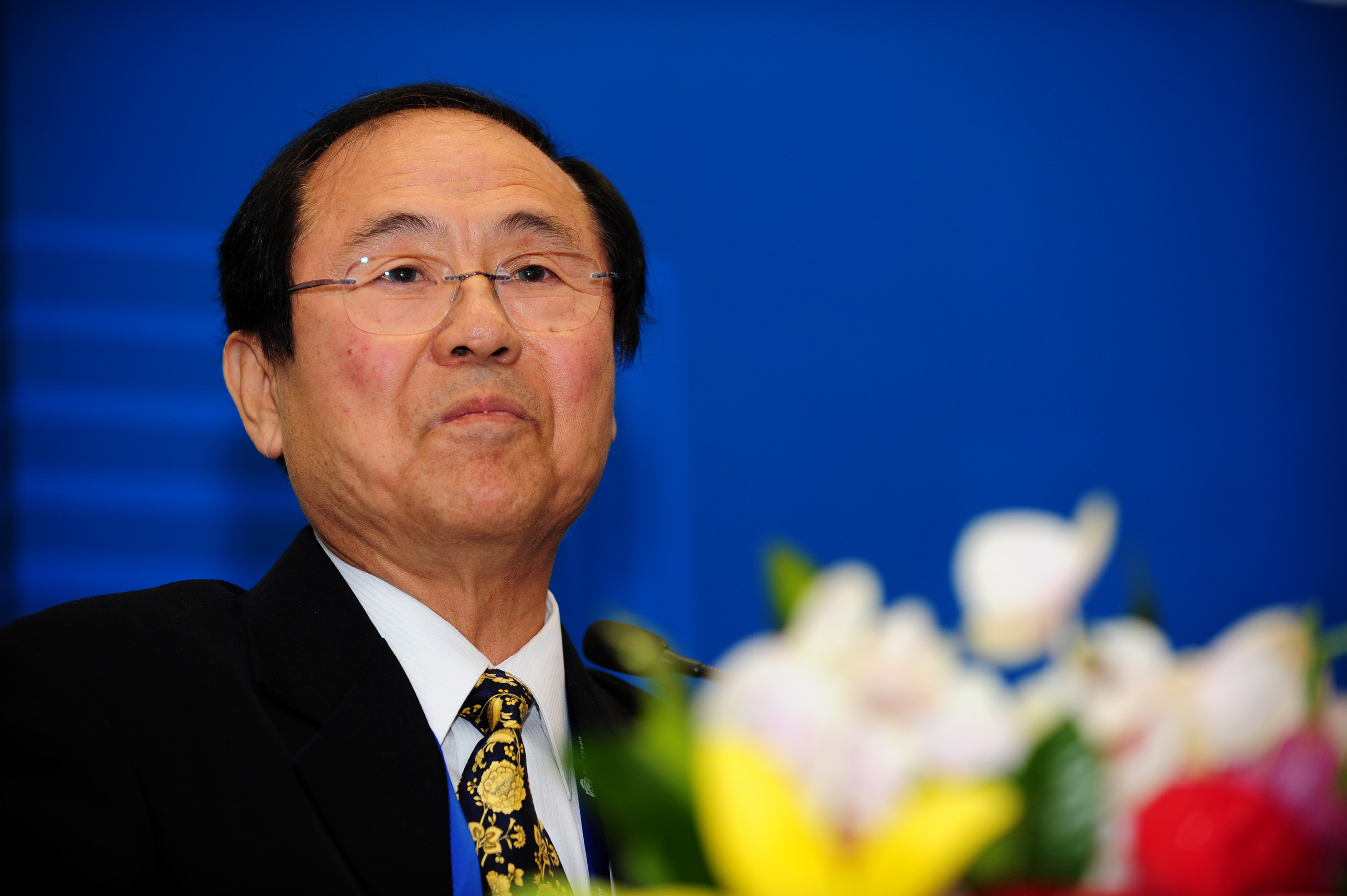 For its part, UCSB appears ready to power through. At this point, it has little choice, as it boxed itself into a corner. Hartmann and SUN believe UCSB is out of compliance with the LRDP and are engaged in mediation. If those talks fail, Hartmann is considering a lawsuit. She told Motherboard she doesn't think Munger Hall is viable, and even if it is, the best case scenario is a Fall 2025 opening date, the last possible time to still be in compliance with the LRDP. Any delay at all would put the university over the line, and the mounting opposition seems likely to result in at least some delay. She wants a Plan B "that is consistent with the LRDP and the environmental analysis that's been done." Hartmann also wants the university to commit to a schedule for each housing project, a detail the 2011 agreement didn't have, so they can't be tabled or delayed. But how this will all unfold in the coming months or years is anyone's guess.
Still, even some of the people the building is supposed to help the most are rejecting it. Bahamonde-Partlan is currently housed and is now a volunteer for Food Not Bombs Isla Vista, a housing advocacy group. At one point, Bahamonde-Partlan "would have taken literally anything" that provided a roof over their head. But even they think Munger Hall is no solution.
"This building has not been thought through, it was a panicked attempt for UCSB to save their reputation," Bahamonde-Partlan believes. "They didn't announce this project in an attempt to right the wrongs committed against us as the student body, they did it to cover their asses and look like they were actually doing something to help.
"The housing crisis can't be solved," Bahamonde-Partlan said, "by creating more problems."
Munger has said architecture is a game of trade-offs—that in order to get more of one thing, like beds, you sacrifice other things, like windows. UCSB seems to be thinking similarly, that in order to solve its housing crisis it has to trade off certain other values, such as transparency and collaboration, or even the soul of what a public institution really is and whose interests it prioritizes. 
Wittman, the architecture historian at UCSB who has led the department's efforts against Munger Hall, doesn't agree. "Part of Munger's ignorance about architecture extends to not realizing that architectural designs that claim they are going to reshape people's behavior for the better is like one of the oldest jokes in the book," Wittman said. He chucked, then added, "Like, that never works."
Which brings us to the most salient criticism of all I heard about Dormzilla. And it was not from an esteemed member of the architecture community or some award-winning designer. It was from Tommy Young, the UCSB student. 
Young doesn't buy that this building is meant to solve the housing crisis. He thinks that is mostly a cover story for something that Munger has, by his own admission, said he's wanted to build for decades. Rather, he thinks UCSB's housing crisis presented Munger with an opportunity to sell his pet theory for how dorms really should be. And that theory, Young says, makes no sense. 
"He says that his goal is to make these single rooms not a pleasant place to be so people go out and socialize," Young said of Munger. "And I do not think that anyone at this school, past, present or future, needs this incentive." 
Young still lives with several people he met in his freshman year dorm room, a decades-old triple that had a lot of shortcomings but at least had a window. Like most dorm rooms around the country, those semi-private spaces served as collaborative and social spaces. It was where they got to know each other, hung out late into the night, served as launching pads for nights out and experiences that formed permanent friendships. That dorm, like nearly all other dorms in the world, had common areas. Nobody used them. And those who did had headphones on hunkered down over laptops. 
These are the kinds of considerations that led Flacks to rhetorically ask, "How can a 97-year-old half-blind billionaire design how 18-year-olds are going to live? In this day and age?" (Munger is blind in one eye.) Flacks quickly added he is 83 years old himself, so this isn't about attacking the aged. "How could that possibly make sense?"
Young thinks Munger Hall will fail because its foundational principle is contradictory. The best way to foster collaboration and friendship and force interaction in college dorms is with roommates. Rather than embracing this centuries-old tried, tested, and true wisdom used in dorm rooms around the world, Munger Hall rejects it, designs around it, and presents a fantastically expensive alternative that claims to be better. 
Young's criticism of Munger Hall—one that Wittman, McFadden, and Flacks all complimented as profound and valid—is the simplest and most elegant one of all. Munger Hall is a design to solve a problem that simply does not exist.
"I think that [Munger Hall] is out of touch with the reality of this school," Young said, "and, probably, college students everywhere."
This post has been read 24 times!