A PC monitor with a 500 Hz refresh rate is coming from Asus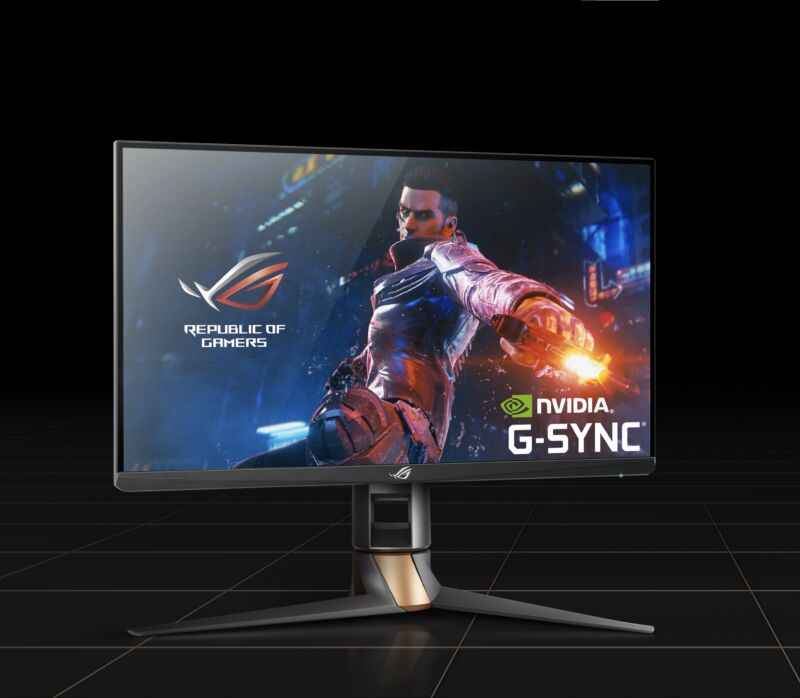 A 24-inch PC monitor with the ability to update its image 500 times per second will be available soon, Asus and Nvidia announced Tuesday. The monitor should boost desktop monitors from the 360 Hz max native refresh rate they see today while putting a mysterious new spin on an old panel technology.
Aptly named the Asus ROG Swift 500 Hz Gaming Monitor, it manages high refresh rates with lower resolution. The 1920×1080 screen leverages a new take on TN (twisted nematic) panels called E-TN, with the "E" standing for esports. According to Asus, the E-TN panel offers "60 percent better response times than standard TN panels," and in its own announcement, Nvidia claimed the E-TN panel brings "maximum motion and clarity." But neither detailed how the technology differs from regular TN.
Standard TN panels have been becoming less common among PC monitor releases as IPS (in-plane switching) and VA (vertical alignment) panels continue catching up in speed while being known for stronger viewing angles, in the case of IPS, and larger contrast ratios, in the case of VA. Those opting for TN are willing to sacrifice some image quality in the name of speed or, often, lower prices. It's unclear how much sacrifice E-TN may require (besides a max resolution of 1080p) or how much of a premium it'll have compared to today's standard TN monitors.
This post has been read 21 times!